Meet Me in a Minute: Nikoleta Baxevanakis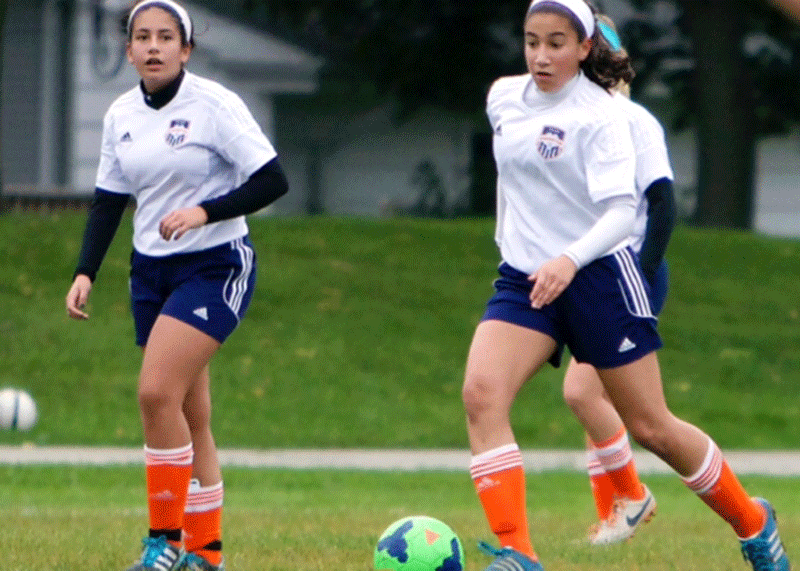 Nobody expects to be restricted from doing something they love. Sophomore Nikoleta Baxevanakis has been playing soccer ever since she could walk, she started recreational soccer as a five year old. She is a dedicated Varsity Soccer player who experienced something she never thought she would experience. Last year at the start of the season, she was able to complete the first game. Her second game as a freshman on varsity, she tore her ACL.
Although her injury took her ability to play away, Baxevanakis was motivated to get better as soon as possible so she could get back on the field. After her surgery she was out for nine months. She has been going to physical therapy for nine months as well and has only missed about four sessions.
"My ACL was torn in the second game I played last year and it wasn't a good feeling. Sometimes you just have to go through the motions. I made sure that my number one priority was going to therapy and my return to play," Baxevanakis said.
Her injury has helped her learn and become a stronger person, because she hasn't been able to do what she loves for the past nine months. Her life has changed drastically because nothing has been the same for her. Of course, going through an injury such as a torn ACL is  both a positive and negative experience.
"The injury has impacted me positively because now I don't take soccer for granted. I have learned that it is a privilege to play the game and I will play with a different perspective than I did before my injury. It has impacted me negatively because since I wasn't playing for a long period of time, I'm not physically where I want to be. I'm not as fit as I should be because they plays a big part in the game," Baxevanakis said.
Soccer has been a big part of her life because she has been playing ever since she could walk. Soccer motivated Baxevanakis to keep her grades up because she wants to continue playing soccer in the future. Having good grades is Nikoletas motivation to play soccer and she has overall become a better student because of soccer.
"Soccer motivates me to get good grades because I believe that in order to get into a college of my choice, you don't only need to be ready to play a sport, you always need to perform well in the classroom," Baxevanakis said.
Not only does Baxevanakis have a positive attitude towards herself on the sidelines, but she builds up the positive attitude for the whole team. Although Baxevanakis cannot participate in the game, she still makes a big difference.
"Even though she isn't on the field with us, she still pushes us to do our best and give it our all. Also, she is working very hard to get back in the hang of things, which motivates us as well," Senior and Teammate Nichole Lopatin said.
As we know, Nikoleta was a freshman on Varsity and for most people, this is an amazing accomplishment. There were many reasons as to why Baxevanakis made varsity soccer. Coach Brett Clish was amazed by her skills.
"Niko is a very talented player even though I didn't get to see her play much last season because she tore her ACL the second game of the season. With that, she has been around and willing to do whatever to help out. Something that popped out were her skills and just her willingness to be coachable. She would always work hard and do her best to improve," Clish said.
Nikoleta will be back out on the field with her varsity team beginning Feb. 29, 2016. Stay tuned to follow more about her sophomore year experience.
About the Writer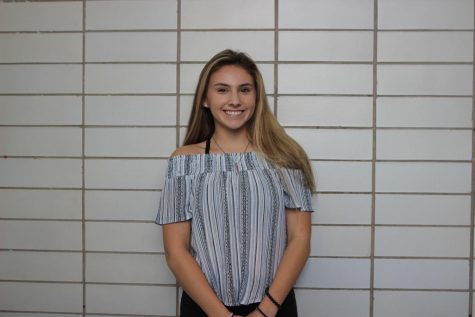 Sophia George, Photo Editor
Sophia is the co-photo editor for Niles West News. She enjoys taking walks in the forest and likes to get fresh air. She is super excited to see what the...