Freshman Friday: Caleb Throop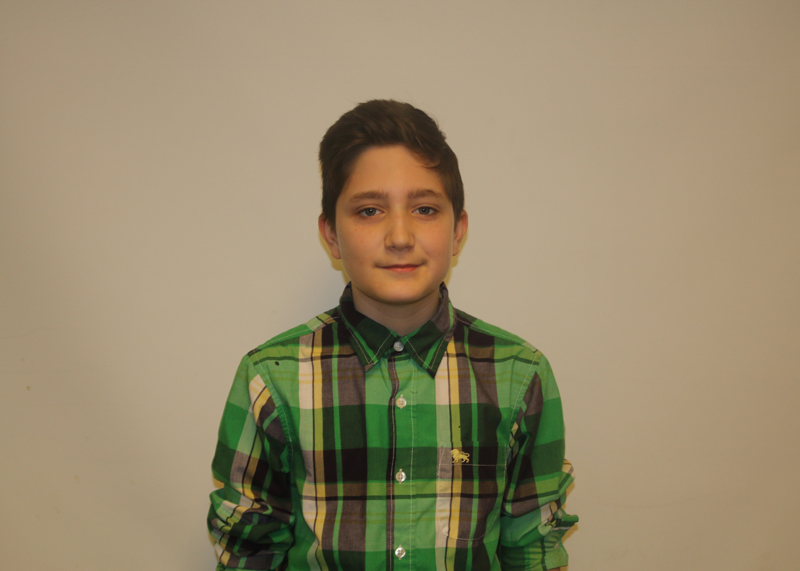 By Emily Butera
March 11, 2016
Freshman Caleb Throop is definitely not your "typical" high school freshman. With big dreams to accomplish, he started racking up his list of extracurriculars early on in his high school career.
You may know him as the small boy with the big voice, but aside from being a talented singer in the school's A Capella group, Echo Effect, Throop is also involved in Japanese Anime club, and is on the Boy's Gymnastics team.
"My favorite thing would have to be Echo Effect. All the guys in the group are like my family. It's like we're just a bunch of brothers. I really appreciate them and how they make me feel like I belong," said Throop.
Before he started high school, Throop heard about Echo Effect and knew he wanted to try out. However, in the weeks leading up to auditions, the nerves began piling up. He practiced his tryout song, Bohemian Rhapsody, by Queen, over and over again until he thought it was perfect. At callbacks, Throop sang Locked Out of Heaven by Bruno Mars.
"I wanted to join so bad, so in the days right before the final group was posted I was really nervous," Throop said.
This year, Echo Effect made it to the International Championship of High School A Capella (ICHSA) Quarterfinals in Port Washington, WI. This being the first year in the group for Throop, it was an amazing learning experience.
"Competition was the best time of my life. I loved being there with Echo. The rush after we got off stage was like nothing I have ever experienced before. What made it ten times better was getting to do it with my best friends."
Other Echo Effect members believe that Throop has been a wonderful addition to the A Capella family, not only with his talent as a singer but also his bubbly personality.
"At competition, Echo circled up in chairs and what was supposed to be a talk about songs we liked, turned into a sob fest once Caleb broke out into tears of joy because he was so happy to be with us. He's definitely a valuable asset to the group," Echo Effect member and friend, junior Adrian Micor said. "For a new member, he really understands notes and he hits soprano notes in an A Capella group of basses and tenors. That's basically a fancy way of saying his voice can go really high."
Throop's love for singing has only increased and he wishes to pursue a career in music after high school.
"I love singing for people and making them smile. I definitely would continue singing after high school if I got the chance," Throop said.