Three Reasons to Listen to Hamilton the Musical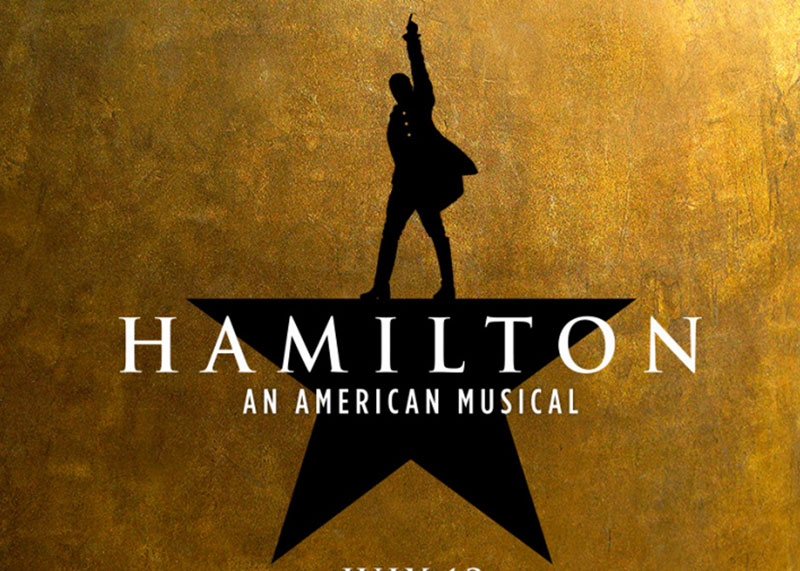 By Thea Gonzales
March 2, 2016
Chances are, you've probably already heard about this. "Hamilton the Musical" is all the rage as of late, stirring conversation in the humanities department and playing in the cars of the most unlikely fans; but all this time, no one has given you a reason to listen to it. With no further ado, I present three major reasons why you should put Hamilton on your next playlist.
(1) The Story
This musical has been years in the making, but the original story dates back to the 18th century. The opening says it all:
"How does a bastard, orphan, son of a whore and a
Scotsman, dropped in the middle of a
Forgotten spot in the Caribbean by providence
Impoverished, in squalor
Grow up to be a hero and a scholar?"
Alexander Hamilton never should have succeeded. He grew up in poverty as the son of nobody and rose to great heights out of his own grit, intelligence, and self-motivation. Though hated by a great many people while in power and criticized much after his death, Hamilton's ambitions, flaws, triumphs, and legacy are captured in a comprehensible and enjoyable narrative that gives humanity to a major founding father whose life is more than often diluted by textbooks and DBQs.
(2) The Music
Lin-Manuel Miranda, writer of the show's book, score, and lyrics, is no rookie when it comes to composing music. His first musical, "In the Heights," was written in his sophomore year of college at Wesleyan. In "Hamilton," he fuses the passion of hip-hop and R&B into rap lyrics that convey every kind of human emotion: from rage to adoration, the music in "Hamilton" is fueled with the same drive that its title character needed to survive.
NOT TO MENTION THE HARMONIES. "Hamilton" is chock full of crazy harmonies and melodic lines that weave in and out of the story seamlessly. American history and hip-hop don't seem like they would go together, but with power ballads, colonial rap battles, and the Schuyler Sisters' girl anthems, the music of "Hamilton" brings fire through intense chordal structures and profound lyrics that are worth a listen.
This past season, the soundtrack won a Grammy for Best Musical Theater Album. The cast even got to perform at the Grammys, which is about as close as most audiences will get to watching "Hamilton" because tickets cost as much as $500!
FAVORITES: "The Schuyler Sisters," "Satisfied," "Helpless," and "Non-Stop"
(3) The Modern Twists
What Lin-Manuel Miranda does is stunning: he specifically chooses a cast made up of people of color in order to represent our America today. In this way, his revolutionary cast tells the story of our country's first revolution with the faces of those who — to some extent — understand the struggles that Hamilton faced to prove that he belonged to the United States as much as anyone else did.
"Hamilton" is accessible to people of all ages — especially to students — because of  its contemporary feel. Though the costumes and the situations are far from modern, the characterization of historical figures makes audience members identify with people who lived in the 1700s.
In "The Schuyler Sisters," characters Angelica, Eliza, and Peggy express a concern that is still present in our current system of government:
"We hold these truths to be self-evident
That all men are created equal
And when I meet Thomas Jefferson
I'm 'a compel him to include women in the sequel!" 
"Hamilton the Musical" is a national treasure. Sure, you may be put off by the fact that it's considered a musical, but trust me — "Hamilton" sounds like nothing currently on Broadway. Keep your show tunes at home and give a listen to the grit and fight of the "Hamilton" soundtrack.