Boys Tennis Preview 2016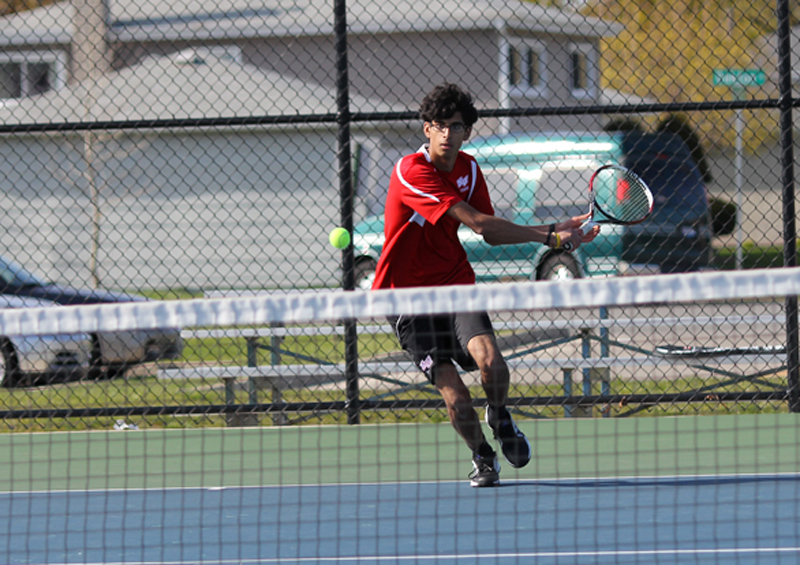 By Jackie Bajric
March 15, 2016


Video by Michelle Carrillo
Spring is right around the corner, bringing along the new sports teams. The NWN got a chance to talk to the boys varsity tennis coach, Andrew Suarez, about the upcoming season.
NWN: How is the team looking to be this year?
Suarez: I am really looking forward to competing this year. I was a little nervous before tryouts, but we have had some talented athletes join the team. We have a great group of athletes, and I think they are going to gel very well. We are definitely deeper across the lineup than we were last year.
NWN: What are you doing to prepare for the season?
Suarez: First of all, making sure that we have the basics…then, we are really working on footwork and drilling players in situations that they will see when competing against other players.
NWN: Who are some key players who will contribute greatly to the team's success?
Suarez: Definitely Dan Weiss and Aleksa Tubic are going to be some key players that they team is going to rely on.  This is their fourth year on varsity and have a lot of experience.  They will be playing a mixture of singles and doubles.
NWN: What do the team's practices consist of?
Suarez: Always start with a light jog, about 10 to 15 minutes of footwork drills, about 10 minutes of mini-tennis, then drill some situation points, possibly play some competitive points, and then end with a group game.
NWN: What are your goals for the team?
Suarez: For the team to grow from where we are now at the beginning of the season as compared to when we end.  I would love to qualify a couple of teams for the state tournament, have a couple of players receive all-conference award, come in 3rd in conference, win a couple of invites, and have fun while doing it!
The boys are preparing for their season opener against Wheeling High School on Tuesday, April 5.