Report Reveals D219 Investigation Results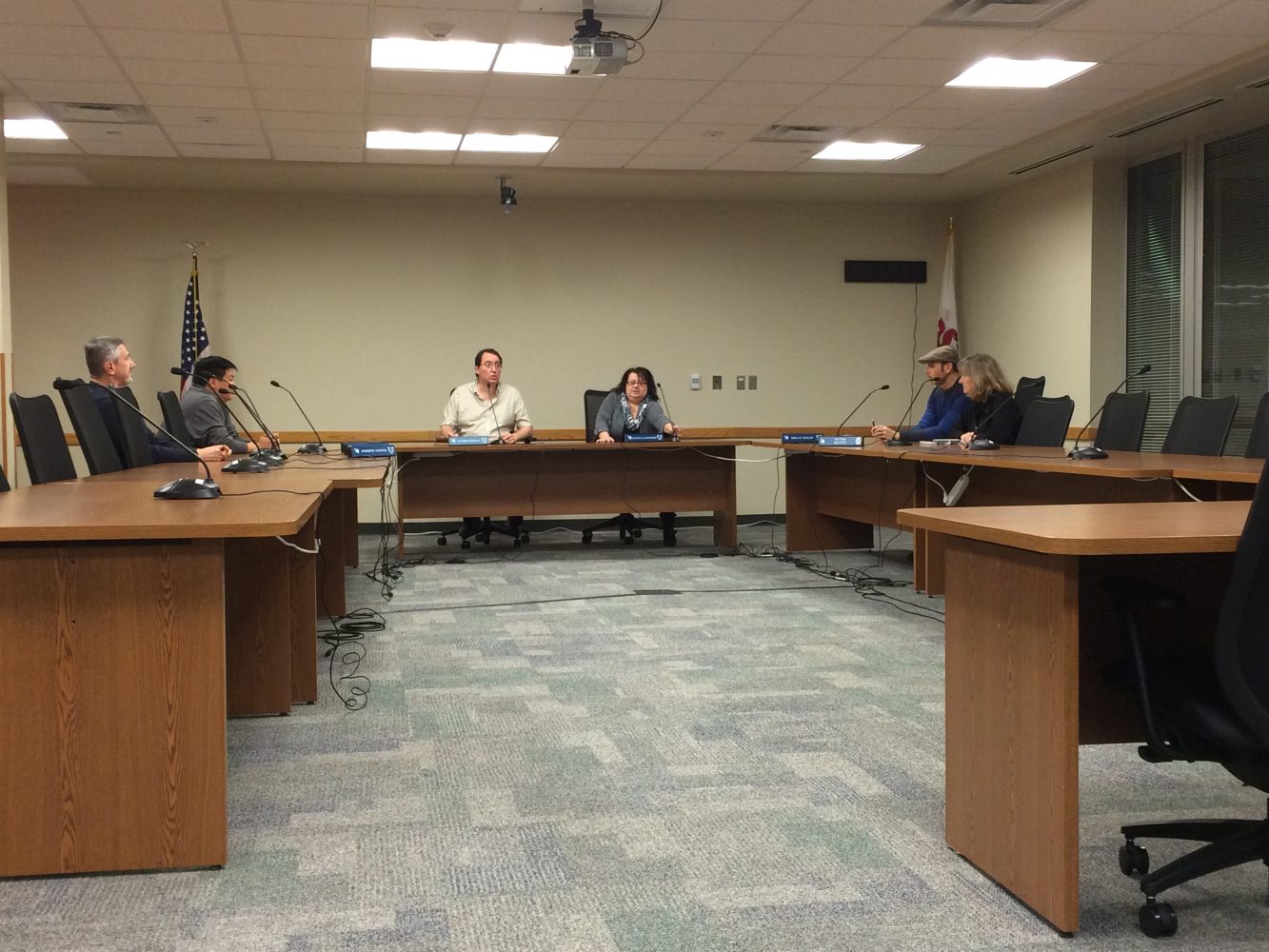 By Katrina Nickell
March 11, 2016
The District 219 board of education accepted a report at its Tuesday, March 8 meeting from the law firm it had previously hired to investigate management practices within the district. The firm was hired last August in the wake of the paid leaves of the superintendent and assistant superintendent.
The report, received from Todd Faulkner and Dana Fattore Crumley of Franzcek Radelet P.C. and obtained by the NWN via Freedom of Information Act (FOIA), identifies the following practices and occurrences:
Payment to employees for unused vacation in excess of that permitted, or where not permitted, by contract of Board policy.
Refunds from employee flexible benefit accounts for health care and dependent car purposes, contrary to applicable legal requirements for such accounts.
Use of District credit cards for meals described as working lunches or dinners at restaurants within or in close proximity of the District.
Reimbursement for business expenses and equipment, such as lodging, meals, cellular telephone calls, cellular telephones and computers that appeared to be beyond that needed for business purpose or had insufficient business-related purposes.
Engagement of vendors utilizing close relatives of one or more administrators.
Engagement of a vendor which paid a top-level as an employee/consultant.
Payment for MBA degrees for two top-level administrators at the University of Chicago
Frequent attendance by top-level administrators at out-of-district, and often out-of-state, conferences.
Entry into multi-year employment contracts with top-level administrators without legally required goals, sometimes with provisions distinctly favorable to the administrator and, on at lease one occasion, without Board approval.
Payment of compensation to, or for the benefit of, a top-level administrator which was inconsistent with the applicable provisions of the employment contract, including contributions to deferred compensation plans and for unused vacation.
Intervention of a top-level administrator in the evaluation/discipline of a close relative employed by the District.
Payment for administrative staff events by vendors or employees which were then indirectly billed back to, and paid by, the District under inaccurate descriptions.
According to the report, the three-month investigation included interviews with at least 18 current and former D219 staff members, school board members, and vendor employees as well as thousands of physical and electronic records such as cell phone bills, credit card statements, and reimbursement requests.
On August, 10 2015, the school board hired Franczek Radelet P.C., a firm that specilizes in education law, to investigate and develop appropriate options to address certain management practices within District 219, according to the report. During the same special board meeting, which was held the evening before the 2015-2016 school year began, then superintendent Nanciann Gatta and assistant superintendent/chief legal officer John Heintz were placed on paid leave due to "differences" between each of them and the board of education. Both administrators and the board of education reached separation agreements on Nov. 18, 2015, which stated that neither the board nor Gatta and Heintz "has done anything wrong."
The five-page report also includes recommendations to "minimize the repetition of the practices and occurrences reported above and to change the culture which in our view fostered such practices and occurrences."
Some of the recommendations include stronger oversight from the board, which contains transparency, accuracy, and confirmation; to create an anti-nepotism policy; and clearer guidelines of overall spending. Franczek Radelet P.C. also advised the board to approve standards to oversee various district policies and procedures.
According to community relations director Jim Szczepaniak, the board has formally accepted the report and the specific recommendations made. The next action will be to refer the report to co-interim superintendents. When a permanent superintendent is selected, the next step will be to work with administration and staff to begin change, Szczepaniak said.