Spring Band Concert to Perform Tomorrow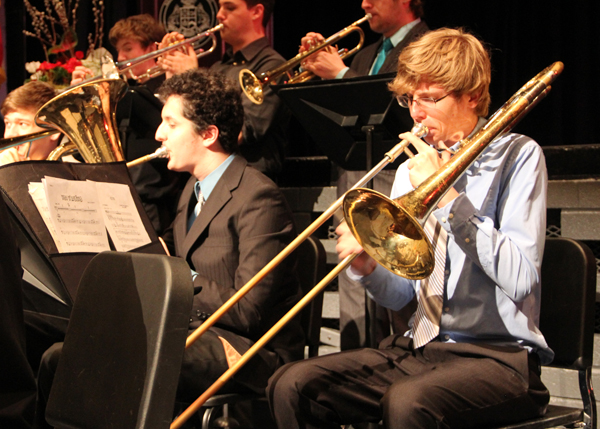 By Sana Kadir
March 15, 2016
The Niles West Band is scheduled to host their annual Spring Band Concert in the auditorium Tuesday, Mar. 15 at 6:30 p.m.
Everyone is encouraged to see the show.
"Concert Band literature music will be played tomorrow. If you like good and loud music you should come check it out," band director Justin Johnson said.
The band has been working hard to put together this concert.
"We put a lot of work into it and it's going to be a great concert with a lot of great music. There will be a lot of talents and a lot of solos. I've been playing for 4 years in the band and this is one of our last concerts so everyone should come check it out," senior trumpet player Bryce Hamamoto said.
An array of music will be played at the concert.
"We have a wide variety of music. We have fast and slow music so we have something for everyone. We've spent a lot of time to make these pieces as good as possible," junior trumbone player Greg Leftakes said.
Feeder schools Edison and Lincoln will be performing first for the second year in a row.