2016 Girls Soccer Preview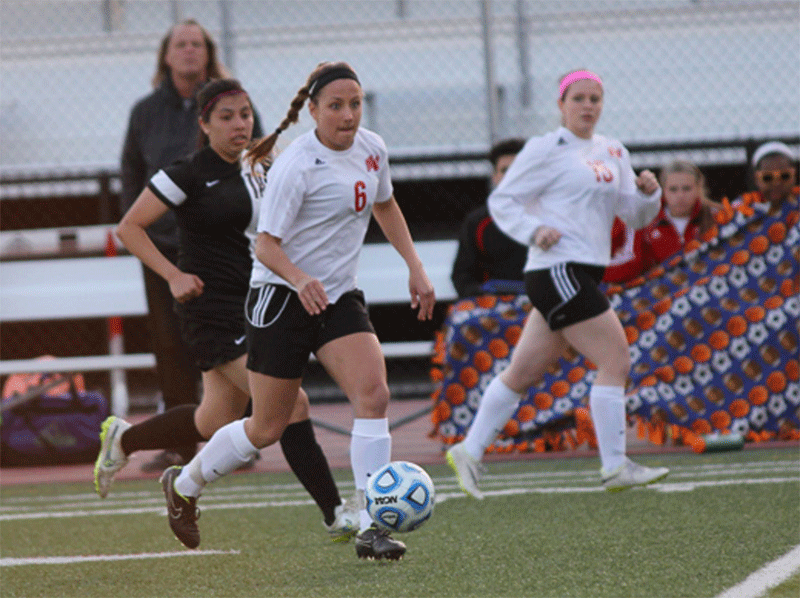 By Kaylee Robinson
March 17, 2016
[youtube]https://youtu.be/R5KNxodoNOE[/youtube]
After making tough decisions at the tryout, Coach Brett Clish has made his final decisions about this year's Girls Varsity Soccer team. The NWN sat down with the coach and team to talk about this seasons goals about taking on the schools in our conference.
NWN: How well do you expect the girls to perform this year?
Clish: I expect the team to perform very well this year. We should compete in every game and challenge the school record of 14 wins again.
NWN: What returning players on the team do you think show great leadership skills?
Clish: I would say that a lot of the players show leadership skills. All of the seniors do a good job of leading by example.
NWN: Do your girls' show commitment to the team?
Clish: The players show commitment to the team by being there everyday and working hard.
NWN: Do you think the girls have a good chance of taking home the IHSA Conference this year?
Clish: The girls have a good chance at taking the conference as long as we have limited injuries and stay strong as a team.
NWN: What are some things that you would like your team to improve on this season?
Clish: I would like for the team to improve on starting games strong and defensive positioning this season.
The Girls are hungry for another record breaking season, so make sure to stay on the look out for the team. Come out Thursday, Mar. 17 at 6:30 pm to catch the girls in action against Glenbrook North for the home opener.