Spring Pep Assembly Q&A with Ms. Katie Odell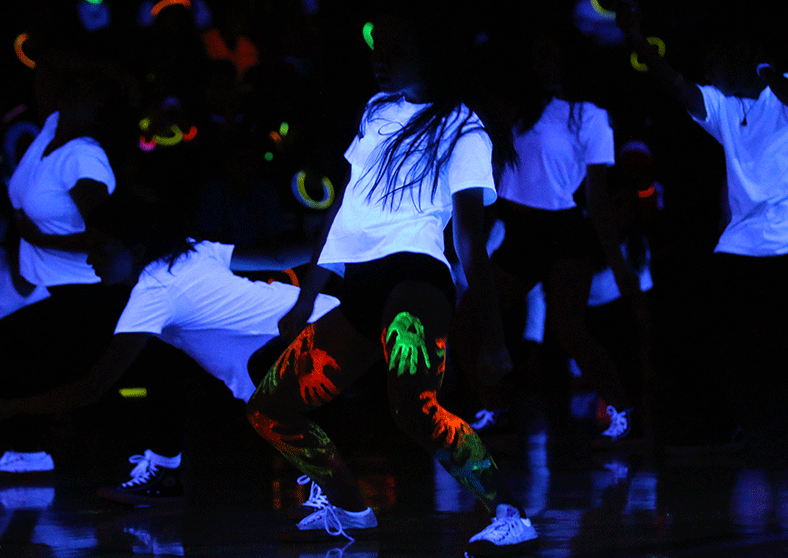 By Shannon McHugh
March 17, 2016
With 2015-1016 school year's last pep assembly just around the corner, we sat down with activities director Katie Odell to discuss what exactly she has up her sleeve to make this last pep assembly memorable.
NWN: What is the theme this year and what made you choose it?
Odell: The theme this assembly is Hawaiian/beach theme. It was chosen by a poll that was made, but having it be a spring break theme and being so close to spring break I think was a fun and perfect idea. It gets people excited for summer to come.
NWN: What props are going to be at the assembly?
Odell: I got all colors of leis for all students which will be handed out throughout the day and at the assembly.  Also, In the crowds we are going to have huge beach balls that can be tossed around to keep the students hyped and engaged.
NWN: What are the spring sports team doing?
Odell: I came up with this fun idea to recreate the board game "Hungry Hungry Hippo", so the boys Tennis and water polo are going to be versing each other on that! Girls softball and Water polo are going to be having a contest to who can hit the dunk tank target first, and Girls soccer and Baseball are going to be boxing.
NWN: What are you excited about the most about this assembly?
Odell: I'm just really excited to see how hyped the students are going to be. My goal is to always try and top the last assembly, and it being closer to the end of the year I really try to have the kids having as much fun as possible.We are trying to do more engaging activities to keep every one having a good time and involved.  And with that I think it gets the kids having so much more school spirit which is always my ultimate goal.