West Holds Annual You Make a Difference Breakfast for Teachers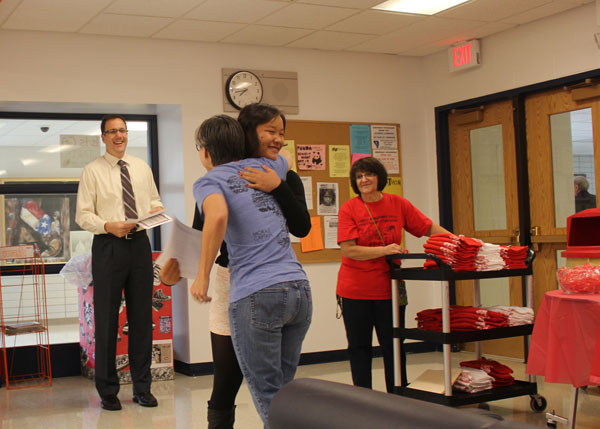 On Thursday, April 14th, the You Make a Difference Breakfast took place in the Student Commons. The event's purpose is to bring together and celebrate teachers who have made a significant, positive impact here at West. Students can nominate teachers that have made a great difference in their high school experience.
Coordinator of the event, executive secretary Ms. Judy Wheatman, has been planning the You Make a Difference Breakfast for weeks to make sure that teachers get the recognition they deserve.
"The breakfast is a way to bring everyone together and celebrate. It is for students to recognize a faculty or staff member who significantly made a difference to them. The students each read their paragraph from the certificate or speaks from the heart. It was an idea of a former student since we have a You Make a Difference for students, she suggested we have one for staff."
The breakfast is thought to be a great way to bring people together. It gives students a time to reach out and thank their teachers for all the hard work they put in. Senior Brandon Gassel nominated his photography teacher, Ms. Deanna Sortino.
"I nominated Ms. Sortino because she is my photography teacher who helped me get into college. She helped me get scholarships, improved my skills in photography, and challenged me to do better. She is a positive influence and energy on everyone, and she is super funny and cool," Gassel said.
Most students have a teacher who has helped and strengthened them in one way or another. The You Make a Difference Breakfast is all about reaching out and letting those who have helped you know their significance to you.
About the Writer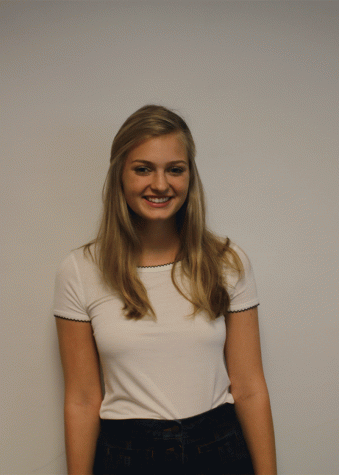 Abigail Davis, Staff Writer
Besides being the features editor for the NWN, Abigail enjoys being involved in many other clubs at West, including High Fidelity, Dance Marathon, and...