Senior Athletes Recognized at Breakfast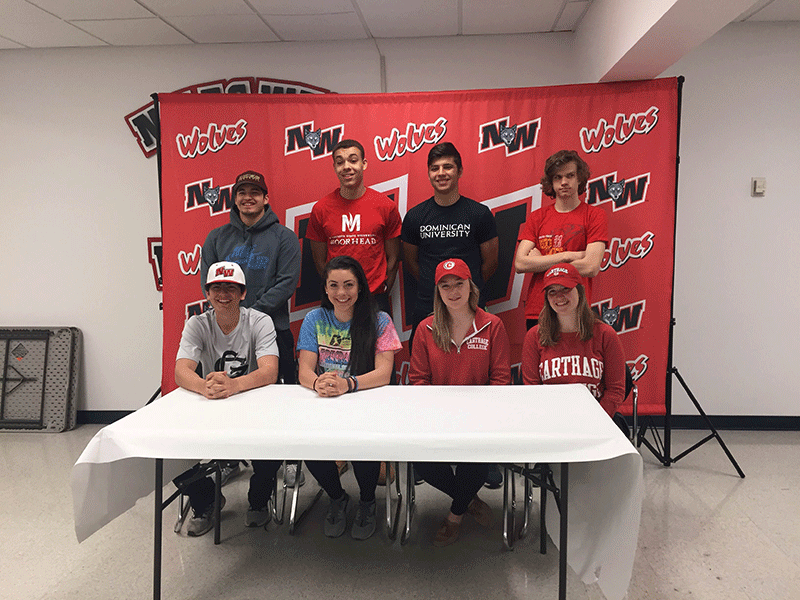 Many students dedicate their high school experience to playing a sport or two. As years pass by, the students begin to think about whether or not the sport is important enough to them to move on to the next level.
At Niles West, the Athletic Department believes it is a very important thing to recognize students who have been chosen to move on to the next level of the sport they love to play. On April 26, students who are going to play a sport in college went to a breakfast held in the Student Commons to be recognized for all of their accomplishments and how far they have come.
Athletic Director Kendall Griffin is very proud to have students from Niles West move on to an even bigger level of the sport they play.
"We want to recognize these athletes for what they did here, but we would also like the wish them luck for when they go off to college," Griffin said.
Many of the athletes are excited about moving on to play in a more competitive level; they feel as if it will help them become better as a play because they will have harder and more aggressive competition.
Senior Lauren Patt is going to Carthage College to continue her athletic career in Swimming and Water Polo.
"I am excited to move on to play the sport I love in college because it has always been a constant in my life; swimming has always been something I love to do in my free time and it is good exercise," Patt said.
It is important for athletes to feel like they have made a difference and this breakfast really made the students feel as if they have. There weren't many students being recognized because after high school many people stop playing a sport because going pro usually is not in the picture.
Senior Denis Soldo is going on to play soccer at Dominican University and he is very excited because he knows a lot of his teammates already so it won't be as hard to make friends as a freshman in college.
"Being recognized feels good because it shows how well my hard work has paid off; I feel appreciated and I'm glad all my hard work is going to be put to good use in college," Soldo said.
The students who were recognized at the breakfast were:
Denis Soldo, Evan Hines, Lauren Patt, Annie Hester, Mario Herrera, Skylar Le Vine, Christos Tountas, Dalai Jamiyankhuu, Eric Scott, Shannon McHugh, Jazmine Rafanan, and Roma Siddiqui.
About the Writer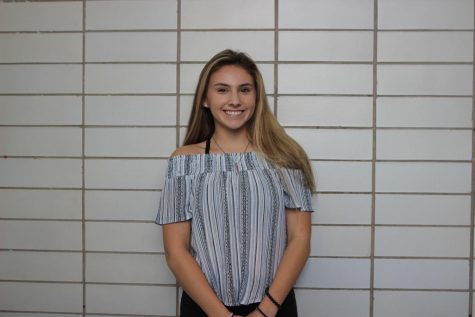 Sophia George, Photo Editor
Sophia is the co-photo editor for Niles West News. She enjoys taking walks in the forest and likes to get fresh air. She is super excited to see what the...