AP Testing Takes Place At Niles West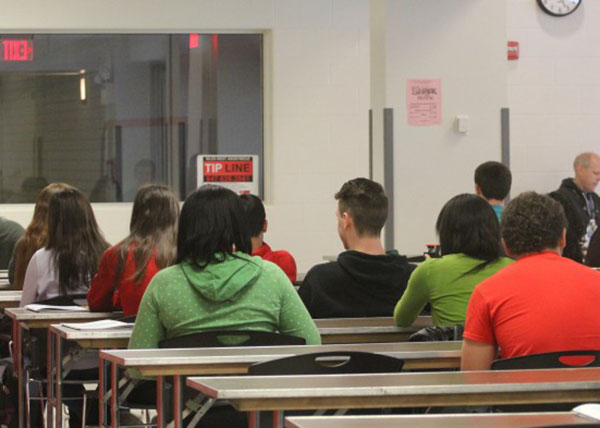 By Katherine Khoury
May 3, 2016
With the school year coming to an end, second day of AP testing has taken the school by storm.
Every year testing takes place here at Niles West during the first two weeks of May. AP students have registered and paid back in January or February.
AP testing gives students the opportunity to earn college credit if they do well on the exam. Not all colleges accept AP test scores, but some do, so if a student scores well on it they get a chance to save money by not having to take that class," testing coordinator Ms. Mary Nolan-Bridges said.
AP tests are graded on a scale of one through five, five being the best possible score. Some colleges require a five, but it is all up to the school. It is also up to the student to check the college requirements for the AP test.
"Even though the weeks leading up to the test are the most stressful, knowing that we have a chance at earning college credit makes the hard work pay off," junior Jenny Pineda said.
AP students have been preparing for weeks to take the these tests. Saving money by not having to retake the class in college makes the sleepless nights seem worth it.
"AP tests are a good idea because it gives students a chance to save money for college, so that's a good motivator to study and take these tests seriously," senior Ramail Nissan said.