Principal's Recognition Award: Justyna Magiera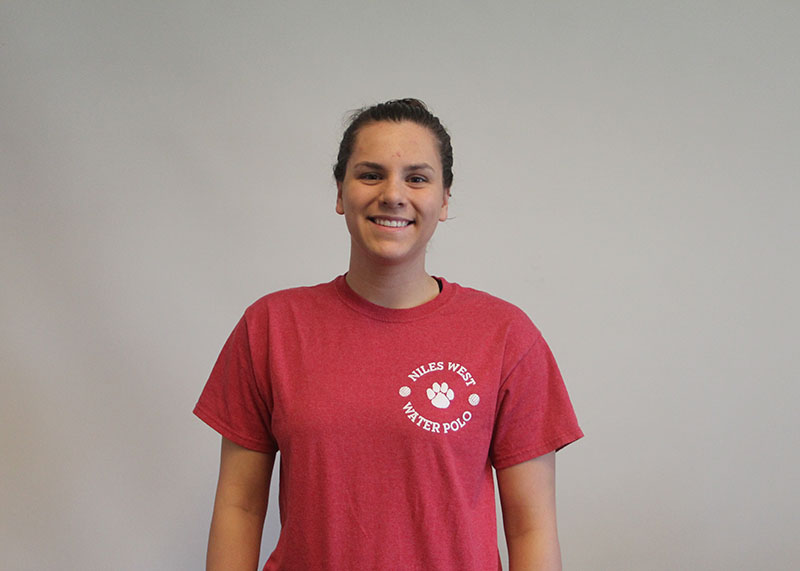 By Thea Gonzales
May 3, 2016
Editor's Note: This is the sixth in a series of 18 stories about this semester's Principal's Recognition Award winners who were recognized on Wednesday, April 20 for outstanding achievement in specific programs. Senior Justyna Magiera received the Visual Arts Award and was nominated by Ms. Barbara Wismer and Ms. Patti-Anne Ford.
Four years ago, senior Justyna Magiera wouldn't consider herself an artist in the way that many others who took ceramics classes did. Though her aim at the beginning was never to continue on as a master clay bender or trade potter, Magiera has found value in those classes and was even recognized with the Principal's Recognition Award for Visual Arts this semester.
"I started out just making pieces that I thought would look cool or that I could use, but over the years, especially this year, I've started to want to create pieces that have an emotion and meaning behind them. I don't just want people to look at them and think they're cool; I want them to feel something. It's a new idea I want to explore in the future," Magiera said.
Now, with the experience of ceramics classes throughout her entire high school career, Magiera has discovered a fundamental part of herself that may have otherwise not been understood without the encouragement of the award.
"I was very surprised because, for one, I didn't know there was an award such as this one; also because I always just saw myself as making some cool stuff, but Mrs. Wismer saw in me what I didn't recognize in myself: an artist. It really meant a lot because my sister has always been the artist– she goes to art school now– but no, I was recognized for my own creativity and art."
With sports, academics, and her creative side in the mix, Magiera admits that it may sometimes be difficult to find balance. However, her artistry shows itself in all of those aspects of her life: from the organization of her schoolwork to her technique in the pool, Magiera brings her art with her no matter what the challenge.
"She's the person to go to for advice on thing such as ideas of how to ask someone to prom or how to redecorate your room. She's good with organizing and putting things together so that they look good and professional. She's good with organizing her time to make sure she gets all her work done on but still has time left over for herself; she's a great and hard working athlete who manages to maintain a high GPA and good grades thanks to her time management and motivation," friend and senior Karolina Gacek said.
In the future, Magiera hopes to bring that creativity with her to college. In fact, out of 700 applicants for the athletic training program at Marquette, her dedication to her craft and her attention to detail made her one of the 14 candidates who were accepted into the program — only 2% of the accepted applicants.
"Next year I will be attending Marquette University, and although I will be majoring in athletic training, I am still planning on taking a ceramics course because it is a passion of mine and I'm not ready to give it up just yet!"
Previous installment in the series: 
Kendall Barnes –  https://www.nileswestnews.org/features/principals-recognition-award-kendall-barnes/