Chicago Bears: Post-Draft Review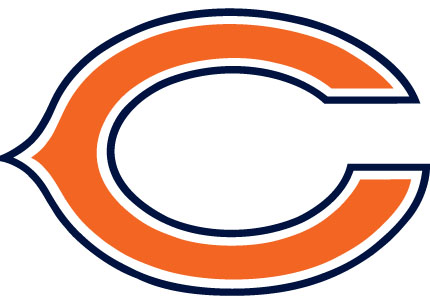 The 2016 NFL Draft has come to a close. This draft had a ton of twists and turns, including Chicago's first round pick, which had a lot of people begging for answers.
Round 1 (9th overall): Leonard Floyd (OLB, Georgia)
The Bears traded up two spots to get their man. Outside Linebacker out of Georgia: Leonard Floyd. This one was a head-scratcher for a lot of experts and fans. Leonard Floyd is a freak athlete and has a nose for the ball. However, one concern that many scouts had was his size. He's 6'4, 220lb, which is not very big for an NFL linebacker. Floyd only had 4.5 sacks last year as an edge rusher: not good. Another knock on Floyd, is that he is already 24 years old. If he puts on some weight, Floyd could become a stud because he fits perfectly in defensive coordinator Vic Fangio's system, he isn't the most NFL-ready player though.
Draft pick grade: C+
Round 2 (56th overall): Cody Whitehair (G, Kansas State)
Chicago traded back two times in the second round and ideally still got the guy they wanted. Some argued they went with the best player available, however, with the Bears releasing veteran guard Matt Slauson, it seems like Pace and Fox had Whitehair in their plans to begin with. Whitehair was considered the best guard in this draft by many scouts and experts. For the Bears to be able to get him late in the second is huge. It now looks like Whitehair will start at guard in his rookie year.
Draft pick grade: A
Round 3 (72nd overall): Jonathan Bullard (DE, Florida)
How Jonathan Bullard fell to the Bears in the 3rd round, I will never understand. Bullard will have a huge contribution to the Bears this season. Out of all of the Bears' selections, it's not hard to tell that he is the most NFL-ready player. He will come in and immediately make an impact with this defensive line. Bullard had 18 tackles for a loss last year as a senior. He has the size and the speed to become elite one day.
Draft pick grade: A-
Round 4 (113th overall): Nick Kwiatkowski (ILB, West Virginia)
Nick Kwiatkowski won't do anything flashy, but he is tough. He has all the traits of what it takes to become a Chicago Bear. Last year, Kwiatkowski had 11.5 tackles for a loss, 4 sacks, and 3 interceptions. How much Kwiatkowski will play in his rookie year is yet to be determined, but he will definitely see the field, although he will be behind Jerrell Freeman to kick-off his NFL career.
Draft pick grade: B
Round 4 (124th overall): Deon Bush (S, Miami)
Deon Bush is a physical and athletic player. Once Bush got drafted, many thought he would sit and learn behind Antrel Rolle and Adrian Amos for the first year or two. However, like the aforementioned Matt Slauson, veteran safety Antrel Rolle got released on Sunday, which most likely means Bush will got more playing time than originally expected. Even though he didn't have impressive stats, there's a lot to like about Bush.
Draft pick grade: B+
Round 4 (127th overall): Deiondre' Hall (CB, Northern Iowa)
Some sources close to the team are saying that Hall could line up at free safety a lot this year. Deiondre' Hall is from a small school, but he has huge potential. He has a freakishly long reach (34 3/4 inches) and Hall is just one of those guys that will make plays for you. As a senior, Hall finished with 6 interceptions and 82 tackles. Now, of course, he didn't face elite competition at Northern Iowa, but he has all the tools to become a stud in a few years.
Draft pick grade: B
Round 5 (150th overall): Jordan Howard (RB, Indiana)
This pick was our best value pick by a long shot. Jordan Howard is terrific in gaining yards after contact. He isn't the fastest guy, but if you try to tackle him, he will make sure that you're hurting after. Last season as a Hoosier, Howard had 1,213 yards and 9 TDs. He attended Alabama-Birmingham as a freshman and sophomore after transferring in the summer of his sophomore year to Bloomington. The 5'10, 216lb running back had his best season during his sophomore year, picking up 1,587 yards and 13 TDs on the ground. The fact that we were able to find a gem like him in the 5th round is unbelievable.
Draft pick grade: A
Round 6 (185th overall): DeAndre Houston-Carson (S, William & Mary)
A lot like 4th round pick, Deiondre' Hall, DeAndre Houston-Carson went to a small school and dominated. He finished his senior year with 109 tackles and 4 interceptions. He also blocked nine kicks throughout his college career. He is going to work his way to some playing time, but this is another very good value pick for the Bears in the sixth round. Of course, being from a small school only means the competition in the NFL will be harder to adjust to, but if anybody can do it, it's DeAndre Houston-Carson.
Draft pick grade: B-
Round 7 (23oth overall): Daniel Braverman (WR, Western Michigan)
Daniel Braverman is a 5'10 wide out who played his college football at Western Michigan University. He has often been compared to guys like Wes Welker and Julian Edelman because of his speed, quickness, and ability to play in the slot. In 2015, Braverman tallied 1,371 yards and 13 touchdowns. The position wasn't necessarily a need, but I personally wanted a wide receiver in this round, however, I was hoping for Keyarris Garrett, who is 6'4 and would've been a huge target for Cutler. I think Braverman will do well nonetheless.
Draft pick grade: C+
Overall, I think the Bears did great in this year's draft. They filled a lot of holes and got a couple of studs in the process. The defense could be something special this year if the players live up to their potential. In my opinion, the Bears were among the teams who had the best drafts. This is one of the drafts in recent memory where you can legitimately say, "The Bears got better." Ryan Pace and John Fox look like they know what they're doing in Chicago, the Bears are in good hands.
Overall draft grade: A-