Meet Me in a Minute: Audrey Choi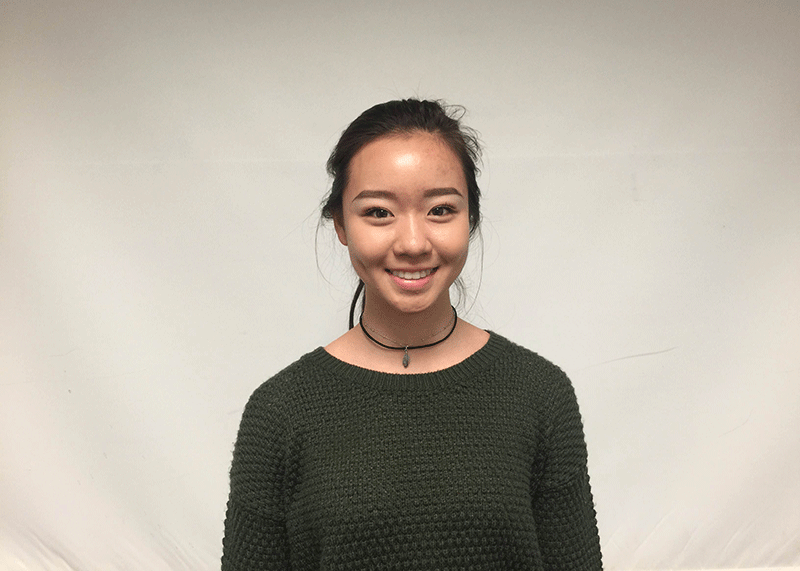 By Katherine Khoury
May 17, 2016
Coming into Niles West, sophomore Audrey Choi didn't plan on following her sister, alum Nadia Choi's foot steps by joining Orchesis and the Poms team. From the beginning, Audrey had loved soccer and played all throughout middle school at Parkview. She had hoped to continue to play in high school, but when it came to it, her mom pushed Audrey to try out for both dance teams.
"At first I did not want to try out, because I had never danced in my life. It had always been my sister's thing and I had no interest in it at all," Choi said.
By surprise, Choi ended up making both teams and decided to follow through with the commitment she had set herself up for. Heading into practices, Choi had no desire to be there and learn the dances or be apart of the team. As time went on, she began to grow a bond with both teams that turned into a second family for her.
"It amazes me that she started dancing in high school, her technique is beyond amazing and her constant effort during practice motivates me, as well as her free spirit and bubbly character," junior Kara Pomer said.
After freshman year was over and she had finished both seasons, Choi was happy that her mother pushed her to try something new. At the start of her sophomore year, Choi came back to both teams and gave it her all. She became captain of the JV Poms team along side sophomore Brianna Diclementi.
"It's amazing how fast I fell in love with dancing because at first I couldn't even imagine myself enjoying it. Looking back I'm so happy that I made both teams and continued them through sophomore year. Being on JV was amazing and being able to be captain made it even better, but I'm excited to be apart of the Varsity team next year and facing new challenging dance routines," Choi said.
In the next school year, Choi will be a part of the Varsity Poms team and Orchesis for her third year of high school. She plans on staying on both teams throughout high school and continuing to dance in college.