Steven Isoye Named District 219 Superintendent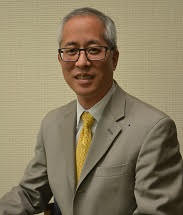 By Katrina Nickell
May 25, 2016
In a special board meeting held on Thursday May 20, 2016, the board of education selected a new superintendent. Steven Isoye will begin serving as the full time superintendent July 1.
The search for a new administrator came immediately after separation agreements  between the board and former superintendent Nanciann Gatta were made. With the assistance of BWP and Associates, the board finally came to a decision after 6 months.
Isoye served as superintendent for Oak Park and River Forest High School District 200 since 2010. Previous to that, he had been the principal at Maine East from 2007 to 2010.
In a statement released by the District, Isoye expressed his excitement and willingness to help the district.
"I am thrilled to work with an excellent group of educators, staff and students. I realize that I will need to take the time to listen and learn, but, given the support for schools I see from your community, the possibilities are endless," said Isoye.
After narrowing the search down to three possible candidates, the qualities Isoye expressed made him stand out.
School Board President Mark Sproat said, "Dr. Isoye stood out for his focus on students, his experience, his character, and his leadership."
Principal Dr. Jason Ness believes Isoye will bring what is needed to keep improving District 219.
"I am very excited about the opportunity to work with Dr. Isoye. He is an accomplished educator who brings a breadth and depth of teaching and administrative experiences to the district," said Ness. "He will add much needed stability as well as a renewed focus on what's most important– teaching and learning."
In the same released statement previously mentioned, Sproat added, "the Board's decision was heavily influenced by the comments provided by school community members who participated in focus groups early in the selection process to share their opinions and suggestions on what traits they desired in a new superintendent."
Isoye service as co-interim superintendent began May 23 and will continue until June 30. This will serve as a transition period for the district.