Judge Garland Speaks at Graduation
Hang on for a minute...we're trying to find some more stories you might like.
[youtube]https://youtu.be/VR3Yy3ais-g[/youtube]
Chief Judge of the Court of Appeals for the District of Columbia and Supreme Court Justice nominee Merrick Garland returned to his alma mater, Niles West High School, as the distinguished commencement speaker for the graduation ceremony on May 29.
Prior to the ceremony, Garland could be found on the tennis courts, chatting with the assembled graduates in what was sure to be one of the most memorable parts of an already momentous day for the students.
"It was a real honor to be able to talk with Merrick considering his achievements. I even took a picture with him which I will be able to save as a memory forever," senior Alex Gillespie said.
Forty-six years after his own Niles West graduation, where he now gave a now-infamous defense of a fellow student's freedom of speech, Garland preached to students about the importance of serving their community.
"When you are facing the unanticipated twists and turns that life shall surely take…it should be of tremendous solace to get outside yourself and focus on someone else," he said.
Continuing this theme, he recounted the spirit of the community of Oklahoma City when he was there leading the prosecution in the case against the Oklahoma City bomber in 1995.
"The weeks I spent in Oklahoma City investigating the bombing also made me see how important community, friends, and family are when bad things happen," he said. "I know that a similar spirit runs through the communities of Lincolnwood, Skokie, Morton Grove, and Niles."
Garland drew a parallel between his own work volunteering with Washington elementary school students to the hours devoted by student tutors in the Niles West Literacy Center.
Reminding everyone of his own local roots, Garland thanked several of his own Niles West teachers, including current Lincolnwood mayor Gerald Turry. Early in his speech, he even brought out his old Lincolnwood Little League baseball cap, emphasizing how far he has come since his own days at Niles West.
"It was so cool to be able to hear that someone of his status once lived the same life as we do, in the same town, doing the same things. It was really inspiring to go out and do something big with my life," senior Nico Mendieta said.
Despite currently being embroiled in a Senate battle over whether or not President Obama had the right to nominate Judge Garland to the Supreme Court and the ongoing delay of a Senate confirmation meeting, Garland was able to keep the tone of his commencement address short and sweet. Through the end, the message he was sending to graduates was clear: "go out and do some good in the world."
[nggallery id=496 template=galleryview]
About the Writer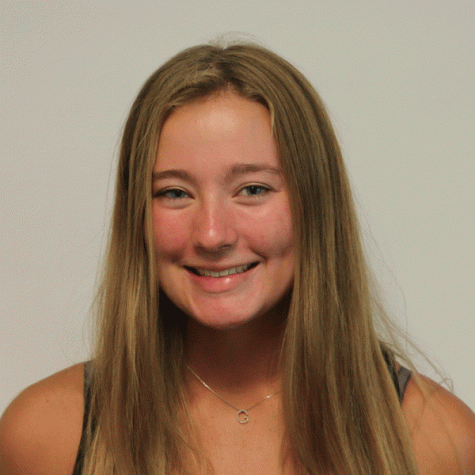 Grace Geraghty, Editor in Chief
Grace is a senior in her third year on Niles West News, where she is the Editorial Editor in Chief. Outside of NWN, she can be found figure skating, at...