Yearbook Picture Retakes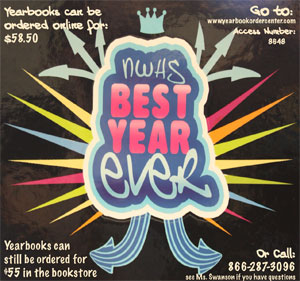 Hang on for a minute...we're trying to find some more stories you might like.
Yearbook picture retakes will take place in the auditorium balcony on Sept. 15, 29, and 30, and on Oct. 5.
"This year has had the lowest turnout of students taking pictures, so it's important that everyone goes to the retakes in order to have a successful yearbook," yearbook advisor Sharon Swanson said.
Most students that went to textbook pick-up in August did not take pictures.
"I'm a really busy person, and I just didn't have the time to take a picture. I just picked up my books and left," sophomore Maia Colby said.
The yearbook is a great way to remember the school year, so make sure you stop by to get your picture in it.
If you have any questions, please contact Ms. Swanson at [email protected]