2016 Girls Varsity Volleyball Preview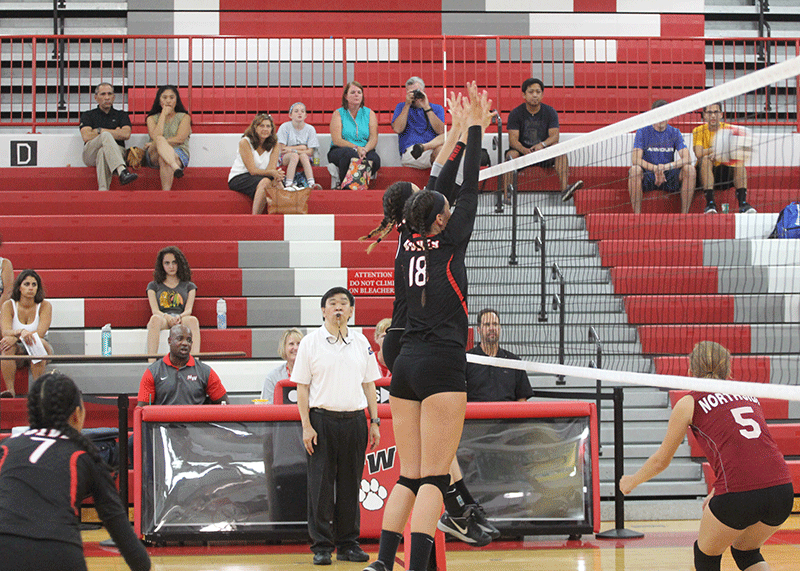 The NWN had a chance to sit down with the girls varsity volleyball coach, Stacy Metoyer, and varsity player and senior Eleni Balourdos. They discussed their goals for the season as well as some key players, and how they plan to improve and achieve their goals as a team.
NWN: What are you excited about for the upcoming season?
Balourdos I am very excited about the talent that we have here this season. I think our offense is very strong as well as our defense. I am really excited about how everyone gets along this season and I think that will help us win a lot of games.
NWN: What is expected of the girls volleyball team this year?
Metoyer: We have high expectations for them this year. We have a lot of returning players, and we have a solid senior group, as well as some younger players that have really progressed over the last year, so we are expecting to do well.
NWN: How is your team struggling now that many seniors and leaders of the team last year graduated?
Metoyer: We have a strong senior class this year, we have a very athletic and skilled group. We will definitely miss the seniors from this year, but I think since this group of seniors is so great, we will be okay.
NWN: Who are some of the leaders this year?
Metoyer: All of our seniors we expect to be leaders, but we also have three captains, Kaila Johanson, Eleni Balourdos, and Nicole Zelazko. We expect them to lead the team.
NWN: Which players should we be looking out for this season?
Metoyer: We have two very good outside hitters, and in this game and at this level you have to have two good outside hitters to be seen as a threat. Natalia Pehar is a sophomore and Kaila Johanson will be starting on the outside. We have a senior setter, Eleni Balourdos, and she is really good. We also have Nicole Zelazko in the middle, Carolyn Lomahan the right side. Also on the right side is Bianca Tomuta, she is our libero, and our other middle is Almina Alic. Our starters are all strong players and they work well together.
NWN: What goals do you have for the team this year?
Metoyer: Some of the goals that they set, that I believe are good goals to have, is win regionals and advance to the top thirty-two in the state. Another goal they set was to be in the top two at conference. Then another big goal for them was to win the sectional final. I think all of those are attainable if they just stay focused and do what they need to do.
The coaches and players of the 2016 volleyball team are working together to have a record season this year. Their next game is on Tuesday, Aug. 30 against Buffalo Grove at 6:00 p.m.
About the Writer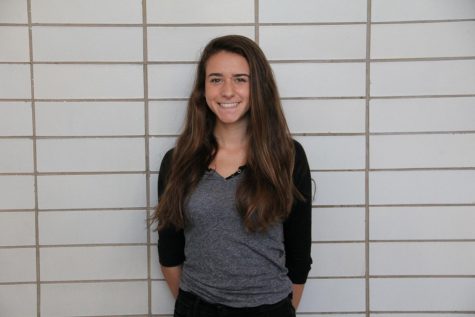 Diana Panoutsos, Sports Editor
Diana is the current sports editor of the NWN. When she isn't writing, she enjoys listening to country music with the windows down and playing soccer.