Zilewicz Wins Art Educator of the Year Award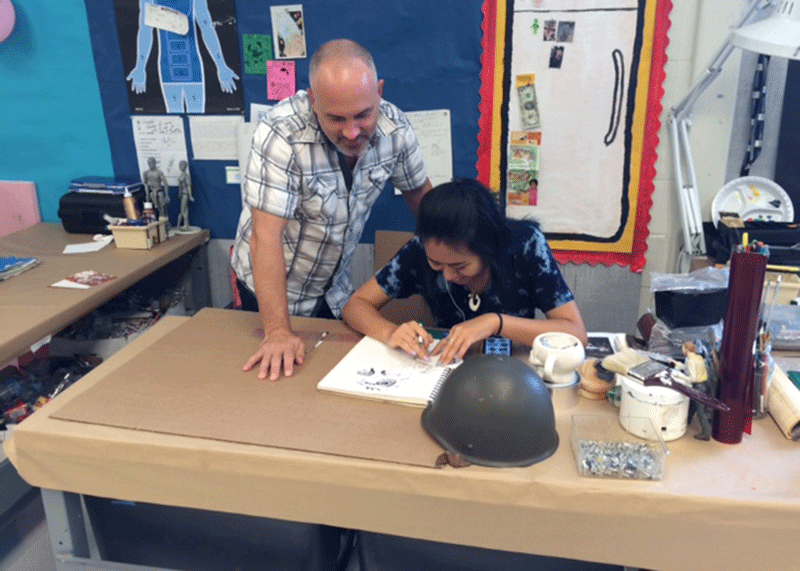 Niles West art teacher John Zilewicz has recently won the 2016 IAEA award, also known as the art educator of the year award. Zilewicz impressed the committee with his contributions to the Niles West art program. His teaching methods, personal qualities, and art advocacy all contributed to winning his newly claimed title.
Art has always been a huge part of Zilewicz's life. He began drawing and sketching at a young age, and art has become a part of his lifestyle. His strong feelings towards art led him to a career, and he began making a living from it. But for Zilewicz, teaching has never felt like a job to him.
"Art has been a way of life for me. But more than that, it has helped me to create a living out of something, which started out as a talent and led to a career where I can inspire students who maybe felt the same way that I did when I was a kid," Zilewicz said.
Zilewicz's ability to inspire students may seem like reason enough to win the award, but Zilewicz was completely shocked when learning that he had won.
"Every year, the committee has submissions for teachers who they believe contributed to the profession in some way, shape or form," Zilewicz said. "I did not expect to win at all. It was nice to be recognized from your peers because your peers are the ones who nominate you for the award. Knowing that people are recognizing the work you are doing with students inside and outside the classroom is a great feeling."
Along with inspiring his students, Zilewicz contributes to the art community outside of school.
"Four years ago, I started an art show called the Illinois High School Art Exhibition for talented artists to have a place to compete, but more than that, to connect with colleges. I am also the vice president of the Art Education Association of the Northeast council, so I run a vague educator show for artists and that brings everyone together once a year," Zilewicz said.
The work and dedication that Zilewicz puts into the art program for talented young artists is evident not only through his award, but also in the way his students' lives have been affected by him and his work.
"Since coming into advanced senior art this year and last year, we have really set our minds to realize what we are going to do after high school and how our work will pave our future for us,"senior Danielle Thach said. "It has really taken us out of the classroom and into the real world and seeing how our art can not just be within this school."
Zilewicz's inspiring words and overall attitude helps his students realize how art can become a part of their lives outside of high school.
"I never really thought about going to art school for college," sophomore Paige Garland said. "And Mr. Zilewicz helped me realize where I want to go, and he helped me narrow my path for college and beyond."
About the Writer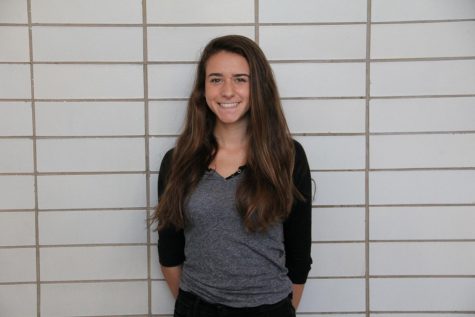 Diana Panoutsos, Sports Editor
Diana is the current sports editor of the NWN. When she isn't writing, she enjoys listening to country music with the windows down and playing soccer.