Niles West Theatre Presents: On Stars Not Falling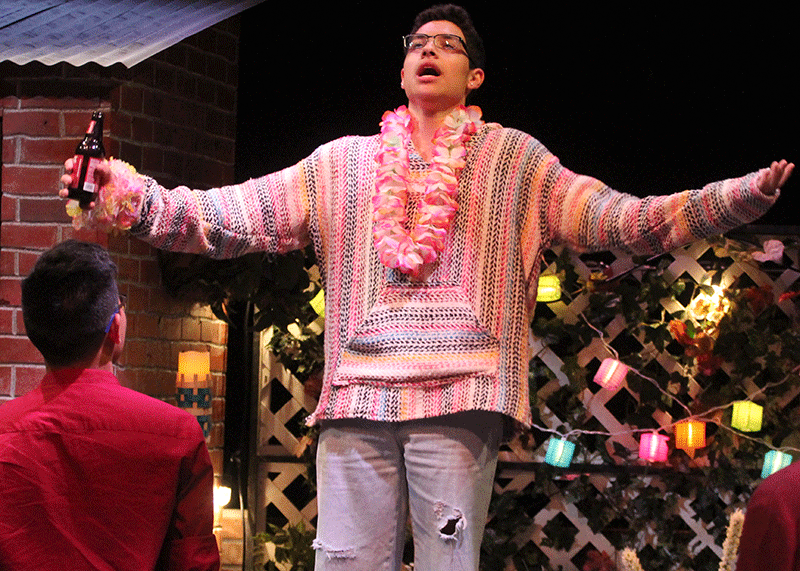 [youtube]https://youtu.be/7wb8eO901oM[/youtube]
Many of you have probably heard about the new play coming out, "On Stars Not Falling," and the cast has put in quite a lot of effort to make yet another memorable performance. It tells the story of college friends who dropped out of school because of a traumatic experience they shared. When they gather for a birthday party five months later, on a roof top of a three-flat in Chicago, their lives are transformed by an unexpected guest that joins their celebration.
Theater director Andrew Sinclair said he is really looking forward to this play, especially since it's their fourth annual thespian production.
"The show is written by a local playwright, Scott Shallenbarger.  He has written a handful of productions, many of which are set in the Chicagoland area.  Along with being a playwright, he is also the theater director of Highland Park High School, where he has been for over 25 years. This production has been produced by several high school, college and professional theater companies," Sinclair said.
Junior Anthony Saldana shared his experience as a lead role in the upcoming play.
"My character is Wings, and he is very spiritual and is really free spirited, and is the kind of person that can really instill a sense of hope to his friends, especially after the traumatic event they experienced. He's very interesting, and I think people will really enjoy his character," Saldana said.
Other lead actors in the play are seniors Grant Killian, Neil O'Shaughnessy, Alana Knobel, Stephanie Gubin, and Adrian Aguada, along with junior Sara Zasso. This will be Shaughnessy's first show at West, and Aguada's biggest role so far.
Sinclair said he is really looking forward to the production and has high hopes for the on-stage relationships of the actors.
"My favorite part of the show is the chemistry between the seven actors.  These actors have really grown and stretched their abilities with this challenging text.  This production contains adult language and mature themes, and these courageous actors have tackled it with skill, grace and maturity," Sinclair said.
The stage crew has put lots of effort into the making of the sets, and sophomore Violet Gilbert can't wait for everyone to see all the different aspects them.
"It's lots of hard work, but it always pays off. I'm the paint lead, so I'm in charge of all the stuff that gets painted," Gilbert said.
Along with the fun and games at rehearsals, there is also a lot of stress involved. Everybody has to work on their own parts, while at the same time, working together, which can be a challenge. Even over the summer, the cast, crew, and designers worked a few days to get the show ready for the beginning of the year.
The opening day of "On Stars Not Falling" is Thursday, Sept. 1 at 10 a.m. and 5 p.m. 
Video by Inana Zomaya
About the Writer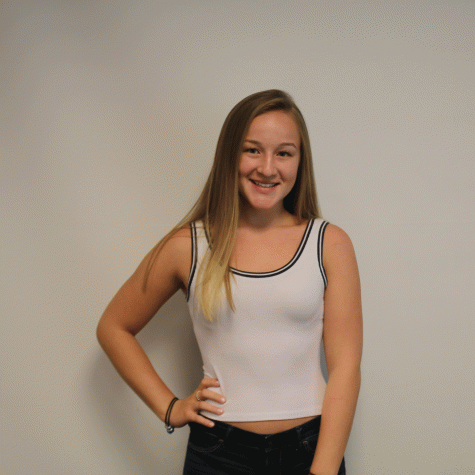 Nirvana Meseljevic, Staff Writer
Nirvana Meseljevic is a junior who enjoys sleeping and watching Netflix in her free time. This year, she looks forward to participating in the photo section.