A Look Inside the Student Technology Help Desk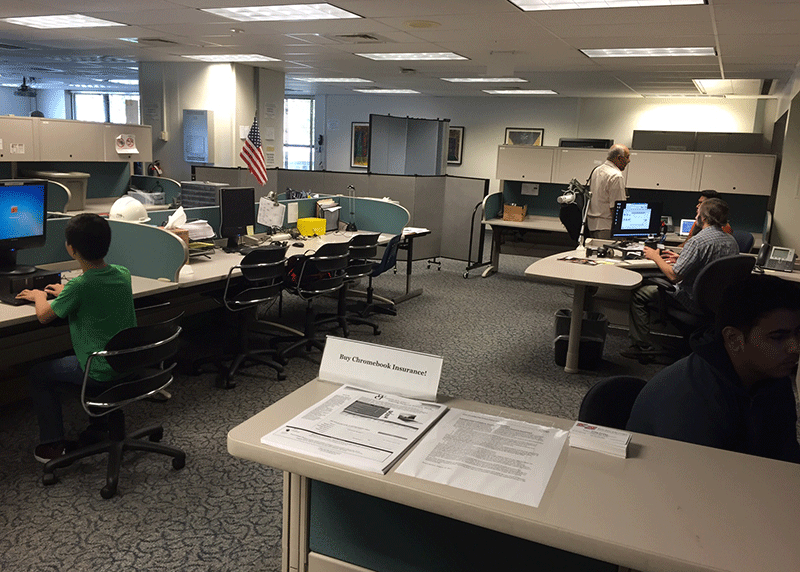 [youtube]https://youtu.be/euKIOJuc39o[/youtube]
As we all know, technology is a integral part of today's society. Here at Niles West, we use our Chromebooks to enhance our learning.
One of the most underrated features of our school is the Student Technology Help Desk. Located on the second floor in the room just to the left of the Computer Lab, the Help Desk is open from 7:30 a.m. to 4:30 p.m. everyday of the week. Any student can drop by for their technical needs.
Student Technology Help desk advisor Craig Phillips believes it's a great resource for students.
"The Student Tech Help Desk serves many purposes, such as providing information for your Chromebooks and for Chromebook insurance, as well as the main purpose of fixing and repairing Chromebooks," Phillips said.
Students are encouraged to drop by the Tech Help Desk for several reasons.
"One [reason is] to get to know where our location is so that they know where to come whenever they do need help. Also, if they have issues, this would be the first point of contact, especially if they have password issues or if they don't remember their password. And then of course to get any of those other repairs done," Phillips said.
With so many students using their Chromebooks everyday to suit the needs of their classes, it's inevitable that they'll eventually run into technical problems every now and then that they won't be able to solve. And that's why the Tech Center is here to help.
Senior and head technician Zunair Muhammad thinks that students should use the help desk to their advantage because it's cost-free.
"[Students] should come because they aren't being charged. For example, if you go to Geek Squad, you'll be charged for labor, while here we're only charging for parts," Muhammad said.
Although the Tech Center is open everyday and can provide students with proper technical help, it still remains underrated among most students.
"I wouldn't really say I visit the Tech Center for help. I didn't even know we have one," sophomore Martin Sulewski said.
On the other hand, some students utilize the Tech Center more frequently.
"I like visiting the Tech help center every now and then because I could get any problems on my Chromebook fixed as soon as possible," junior Pujan Patel said.
The next time you're having Chromebook or internet problems, stop by the Student Help Desk, and they'll be glad to help you. Also, if you feel that you're tech savvy and possibly interested in helping others with their technical needs, you can apply to be a tech leader at the Student Help Desk.
"We have a large helper group here. They are called the 'Tech Leaders,' and they can pretty much help with any problems the student body has," Phillips said.
Aside from getting to show off your tech skills, there are many advantages to being a Tech Leader.
"I get to learn new stuff, meet new people, and improve my customer service skills. It's fun working here and doing what I like to do," Muhammad said.
For anyone interested in becoming a Tech Leader, there's a application link right below the login to your nilesk12.org email, followed by a interview towards the end of the year, when leaders are usually hired.
video by Erin Kaihara
About the Writer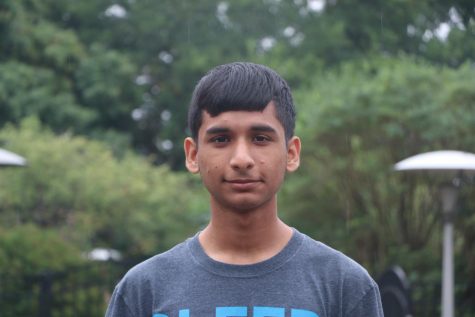 Zubair Muhammad, Staff writer/blogger
Zubair is a senior and this is his third year on the Niles West News staff as a reporter and food columnist. He likes cooking and being a part of many...