Alen Radeljic: How an Injury Potentially Ended His Career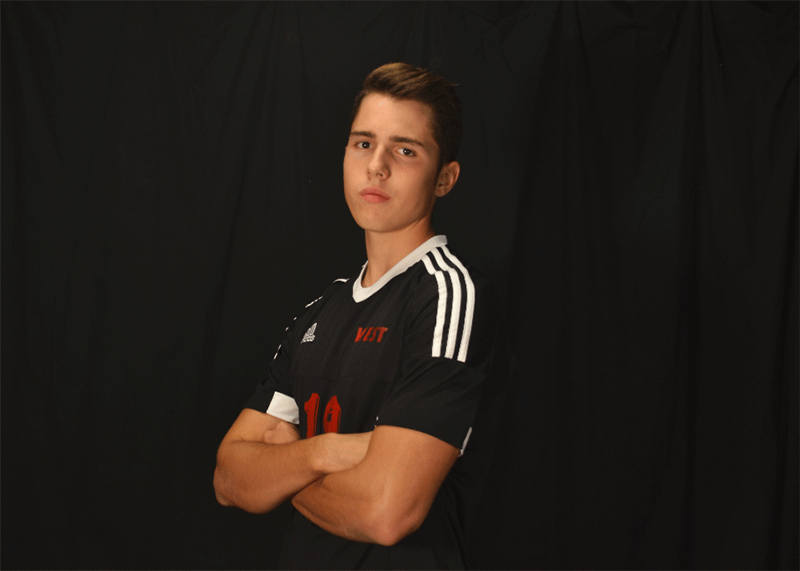 With lights glinting off the sweat dripping down his face, and the fans cheering all around, senior Alen Radeljic gets ready to play. Dressed in his home uniform of white, Radeljic goes right for the goal. His natural and swift moves get him around the defense, until he is face to face with the goalie. The laces of his cleats hit the ball to the right side of the net, and as the ball goes in, the crowd's cheering can be heard on for miles.
Radeljic has had many setbacks stemming from an injury that happened right after tryouts this year. After ripping a few shots, Radeljic tore his gluteus medius. Not only has it affected his play this year, but it has affected him on an emotional level as well.
Soccer has been a part of his life since the age of seven years old. It is slowly sinking in that he may not get to play the game he loves in college.
"I have been getting injured since eighth grade, and each time I get hurt, it doesn't heal well and it just isn't the same," Radeljic said. "It all started when I first sprained my ankle, then a hamstring strain, and it led up to me spraining my ankle again. That all led up to me injuring my hips, and now my injury this year. Each time I have gotten injured, I have tried to keep my head held up high, tried to stay in shape, and always keep the sport close to me even when I can't play, but it is hard to stay positive with all of this happening."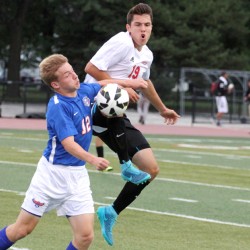 Radeljic believes that senior year is one of the worst times to be injured, especially with college scouts watching and high school graduation right around the corner.
"It was the worst time for me to be injured because I missed the college showcase at New Trier. It was hard being a senior and having to sit on the bench and watch the other people on my team get to play and not being able to," Radeljic said.
The many injuries that had not properly healed all led up to his senior year, where his injuries finally took a toll on him and his play. Since Radeljic has been playing for so many years, soccer has become a part of his life and daily routine, and now that he can't play, friends and family have seen how it has affected his personality.
Sophomore and younger brother Daniel Radeljic saw first-hand how his brother's injuries changed him as a person.
"I feel like Alen lost his motivation to play soccer, either in college or professionally, since his injuries haven't allowed him to play. I have been trying to encourage him to keep training and to keep playing hard, but not playing has discouraged him," Radeljic said.
Growing up with a family that loved the game of soccer was one of the many reasons Radeljic fell in love with the sport in the first place. Now that he is playing at a higher level, it feels different to him.
"As you get competitive, it becomes more like a job. You still love it, but it doesn't feel like you are working on improving for yourself, it's because you have to work to stay in shape and to keep up with all the other kids," Radeljic said.
On the upside, Radeljic has support in soccer coach Bill Papaioannou. He has high hopes that Radeljic can work with his injuries, and, over the course of time, get back on the field soon and better than ever.
"Alen has adapted as a player and a teammate because of his injuries by trying to find different ways to be a productive number on the team. He finds other ways to contribute to the team because he cannot contribute on the field," Papaionnaou said.
The timeline for Radeljic's return is still unknown, but keep an eye out for Radeljic on the field. Radeljic will soon be able to see how much his injuries affected his game and if his work in the off-season will pay off. His undeniable passion for the game will surely be present on the field, as it has been off the field as well.
Friends and family of Radeljic are all too excited to see him back, especially his younger brother, who will get to play with him on the Niles West Boys Varsity Soccer team for the first time.
About the Writer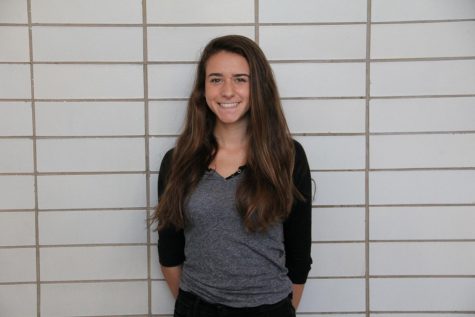 Diana Panoutsos, Sports Editor
Diana is the current sports editor of the NWN. When she isn't writing, she enjoys listening to country music with the windows down and playing soccer.