Dance Marathon Announces Charity of the Year
Hang on for a minute...we're trying to find some more stories you might like.
Hope Junior, the neighborhood after-school program and a part of Marillac St. Vincent Family Services, is going to be this year's recipient of Dance Marathon and the School Chest's fundraising efforts.
Hope Junior seeks to offer children and teens on the west side of Chicago high-quality after-school care programs. The organization hopes that by helping adolescents make better choices, they will be better able to make good friends and have a more stable community. The purpose of this program is also for these teens to advocate putting a stop to gun and gang violence in Chicago.
The goal of School Chest and Dance Marathon is ultimately to bring Niles West and Niles North together to raise awareness and money for a charity. Every year, a new charity is selected by the students of Dance Marathon and School Chest. Overall, they are looking to get everyone in our community — including students, teachers, parents, other clubs, and more — involved to make a bigger impact.
Hope Junior allows kids an alternative place to hang out, get homework done, and avoid the streets. Many students feel that where students go after after school is really important and can impact their future.
"This program gives kids a safe haven to go after school," senior Maeve McCaffrey said. "Hope Junior offers after-school tutoring, book club, sports, arts and crafts, field trips, and many other things."
Many people agree that Dance Marathon has had a positive impact on many individuals.
"Dance Marathon makes you learn so much as a person, and it makes people realize that a little good can go a long way," McCaffrey said.
Adults also see many benefits for students to get involved in a community-oriented project like this.
"Students develop time management skills in terms of planning and executing large scale events throughout the entire school year, they manage and execute various fundraisers, and they educate District 219 about the current charity as well as the surrounding community," Dance Marathon sponsor and teacher Lauren Flahive said. "Students gain confidence when approaching and interacting with people they do not know well, learn how to work in large teams to plan and execute various initiatives, and they develop an affinity for service."
Getting involved and having the chance to work with and help others gives people a really good feeling.
"I have spent some time with kids from Hope Jr.,  and it was so rewarding because I was having just as much fun as they were," senior Hope Cherian said. "Hope Jr. offers Niles West a unique opportunity to get involved. Hope Jr.'s focal point is the kids, and we as high school students can connect with them better than any other demographic."
About the Contributors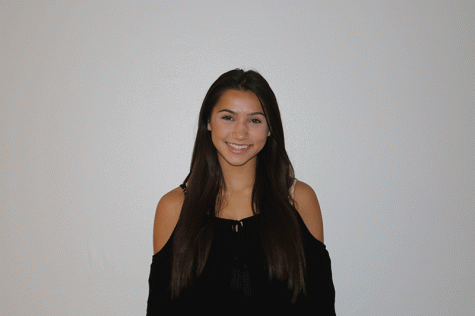 Katerina Paulos, Photo Editor
Katerina Paulos is a very fun and energetic Junior. She enjoys fashion, makeup, and playing volleyball in her free time. This will be her second year on...