Students Honored at West's You Make a Difference Breakfast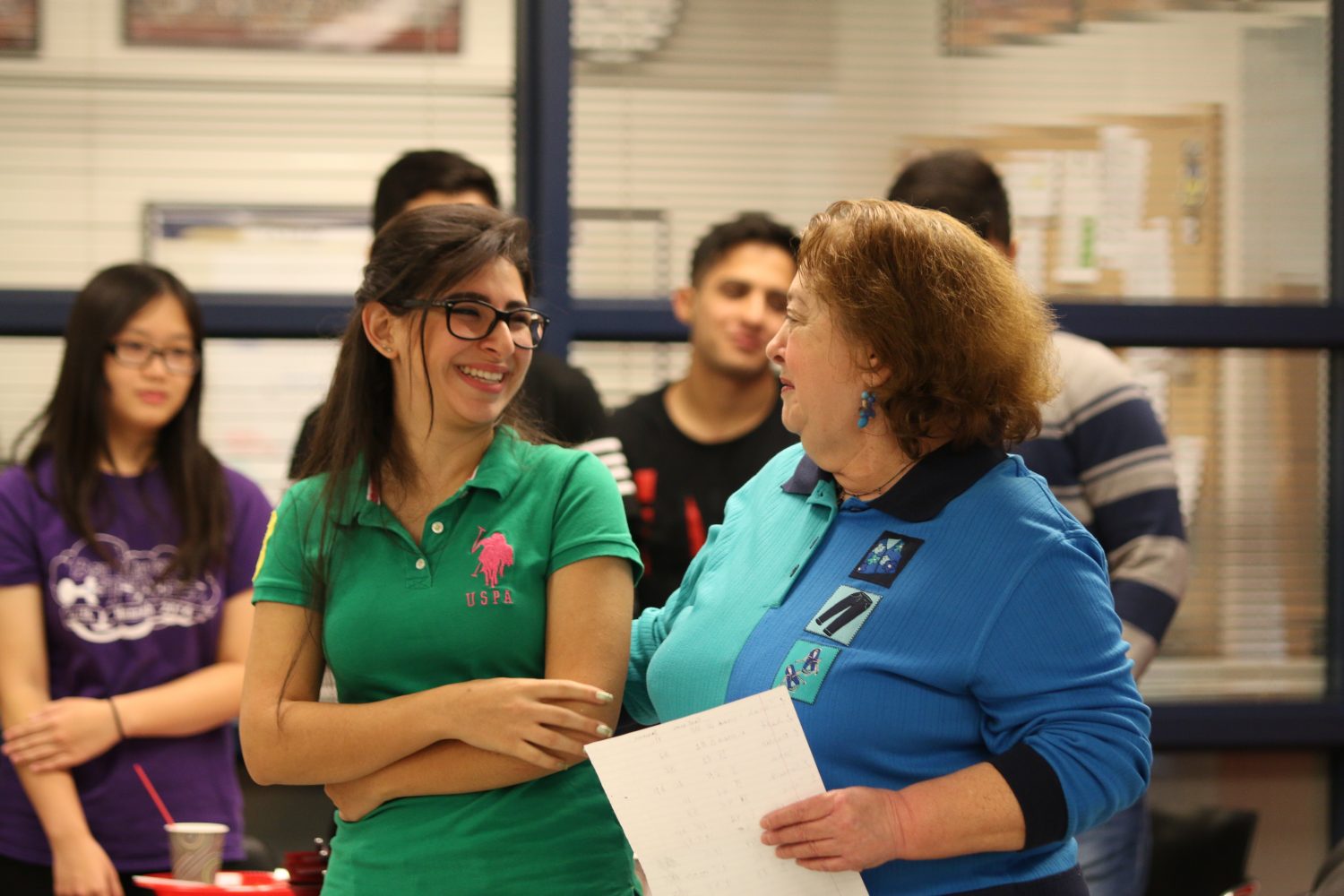 The first student You Make a Difference Breakfast of the year will take place on Wednesday, Oct. 5 in the Student Commons.  This event honors 51 staff-nominated students who have positively contributed to school, as well as the community.
Students who have been nominated are looking forward to being recognized in front of their teachers and peers.
"I'm very excited to be nominated; it's a huge honor to be recognized throughout the school for the work I've been doing," senior Emily Silber said. "It's easy to overlook leaders in activities that don't get attention at pep rallies or on the video announcements, and I think it's wonderful that events like this exist to bring them into the limelight."
Silber was nominated by debate coach Eric Oddo. She has worked hard to help bring the debate team success in all aspects over the past four years.
"I think that Mr. Oddo nominated me because I have helped to make a difference in our community. I've organized fundraising that's helped every student that wants to attend debate camp make it financially possible," said Silber. "Also, I've given up my free periods since sophomore year to help teach the younger debaters how the activity works."
While Silber is passionate about her club and has proven to be essential to the further success of the debate program, other students have showed leadership within their classes. Senior Vraj Shroff  contributed to the school community through his participation in the English elective class 'Literature of Peace and Nonviolence'.
"In the class, we discuss various issues that negatively impact society. For instance, homelessness is the current topic of discussion," Shroff said. "Then we connect with community organizations to solve such issues. Last year, I, along with 40 other students, was connected with Chicago Coalition for Homeless. We protested against Governor Rauner to release funds for homeless people. I was selected as one of the two students to attend a three-day workshop on improving community relations. This helped me to discuss certain issues with our school when I met our new superintendent, Steven Isoye."
While most students are aware of the NWN, a lot have probably never heard of our literary magazine, Expressions. Senior Weronika Jozwiak was recognized by the magazine's sponsor, Michele Lewis.
"I nominated Weronika because she is the backbone of the school literary magazine. She is a steadfast student who is involved in many behind-the-scenes aspects of school activities. She never complains or seems overwhelmed by any of the many responsibilities she has," Lewis said. "As for the literary magazine, she is not only a contributor of short stories, but she edits all of the submissions we get, maintains the website, helps to spread awareness of the magazine by finding talented writers and artists to contribute. I appreciate all of her dedication, creativity, and intelligence and believe she should be recognized in a more public arena."
Students honored this semester were George Panoutsos, Sana Kadir, Duaa Israr, Mariam Aamir, Karina Mora, Alexandra Mancini, Herald Gio Guinto, Amanda Lee, Arijan Dibra, Sadiyah Raufi, Lauren Buell, Kosta Kalaras, Kendra Sandy, Ayesha Umer, Samuel Noparstak, Adrian Micor, Lorain Odisho, Matthew Zion, Vraj Shroff, Sidd Adhikari, Joseph Torres, Jasmine Nelson, Jamie Lawrence, Alina Connie, Human Sulaiman, Phobe Zhang, Tracy Pham, Jacqueline Calderone, Mariam Shaikh, Julianna Gil, Joseph Aharoni, Arijana Dibra, Sadiya Raufi, Jake Peiser, Athanasios (Tom) Lappas, Josh Sirbu, Emily Silber, Weronika Jozwiak, Sarah Fouad, Huimin Dong, Sana Bolbolan, Nomun Buyanbat, Xiaojun Gao, Adriana Ene, Melinda Vigh, Ruqayah Al-Salini, Matthew Kaleb, Martin Yousif, and Saroosh Bolbolan.
There will be another breakfast in spring, as well as a breakfast dedicated to staff members who have been nominated by students later in the year.
About the Writer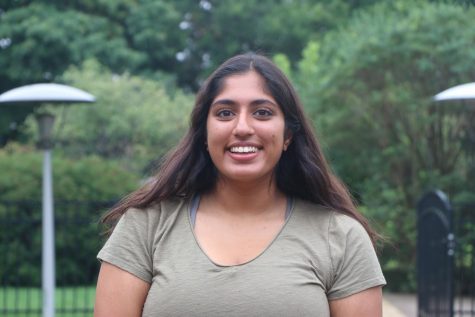 Divitya Vakil, Editor in Chief
When she's not writing for the NWN, Divitya can probably be found on the nearest couch taking a nap or binge-watching movies on Netflix. She loves playing...