Meet Me in a Minute: Bobby Lochner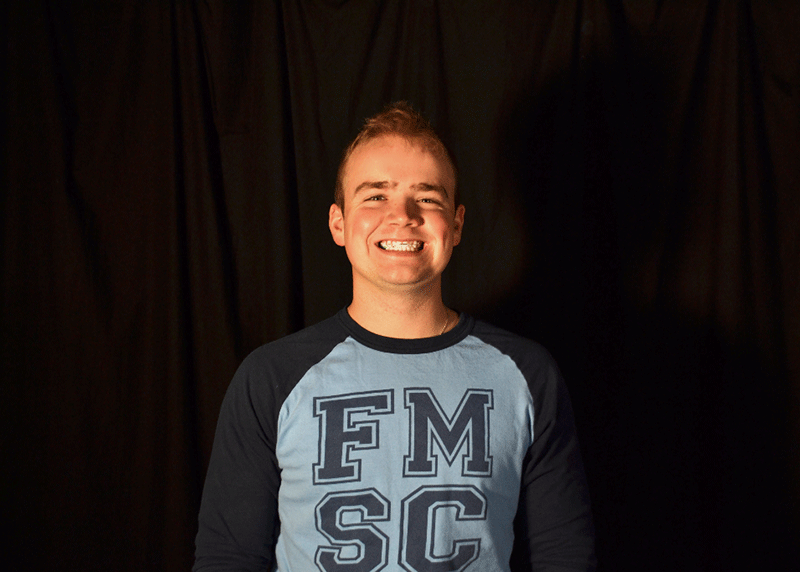 If you've gone to any of the football games at Niles West, then you are probably already familiar with senior Bobby Lochner. He's the kid you see at the bottom of the stands who leads everyone in the football chants. Without him, let's just say the football games probably wouldn't be as fun as they are.
It's such a bittersweet feeling when everyone in the student section gets up on their feet and yells out the chants as a whole. Lochner didn't decide on his own to lead the student section in their chants, he got a little help from sophomore Samantha Galanopoulos.
"The first home game was getting super boring and she yelled to me to start something, so I started doing the chants and it felt so right that I kept on doing it," said Lochner.
His liveliness and enthusiasm gave him the confidence he needs to lead the student section and have other students look up to him as a leader.
"I think Bobby is a huge ball of energy. He is definitely the most spirited senior at west. He's an athlete, so he gets the competitive aspects of cheering and a strong fan group, and it comes natural to him," said Galanopoulos.
Leading everyone in the chants during football games isn't always super easy, because not everyone likes to participate. But when Lochner gets down on the stands and does what he knows best, everything goes as planned.
"It makes me feel weird, but a good weird. I have a lot of control over what goes on, and when my chants work as planned and everyone in the student section joins in, it sounds and feels amazing," said Lochner.
Bobby's uplifting personality radiates off to others and helps everyone else get into the spirit of the football games as well.
"He's and enthusiastic person that radiates energy and he brings his energy and positive attitude to the games," senior Juliana Gil said.
Make sure you attend the West vs North game tomorrow at 7:00 p.m. to catch Lochner in action as he leads the chants of the student section and cheers on our varsity boys.
About the Writer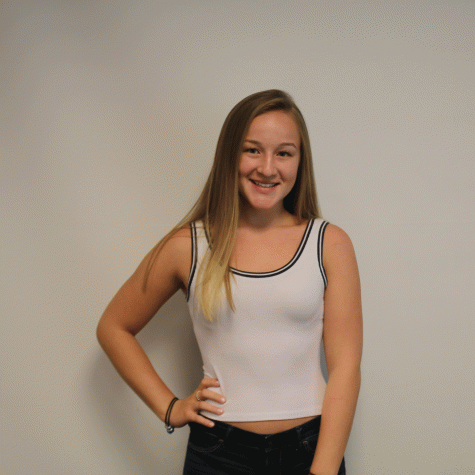 Nirvana Meseljevic, Staff Writer
Nirvana Meseljevic is a junior who enjoys sleeping and watching Netflix in her free time. This year, she looks forward to participating in the photo section.