Senior Amanda Lee Makes Niles West History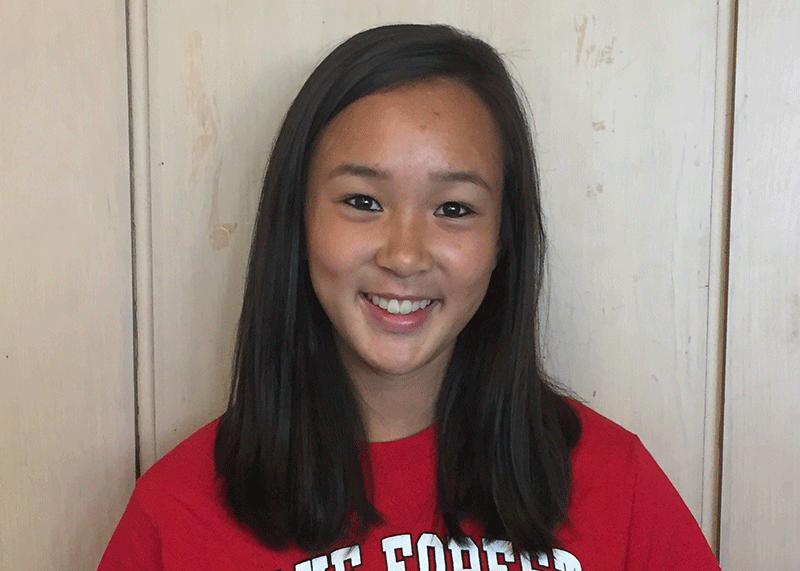 Varsity golf captain and senior Amanda Lee qualified for state this past Monday, Oct. 10. With a score of 81, Lee placed 11th at the sectional meet, guaranteeing her a spot at the state competition, which happened this past Friday, Oct. 14 and Saturday, Oct. 15.
Although Lee didn't do as well as she had hoped at state, she was still thrilled with the opportunity and maintains a positive mentality.
"At state, I didn't do as well as I was hoping or as well as I could have, but I was just grateful to qualify for state," Lee said. Being able to make it down definitely was the highlight of my season. State was two days. The first day, I shot an 84 and the second day I shot 87. Overall I didn't finish very high, but considering I was against some of the best girls in the state, I'm very happy with how everything ended."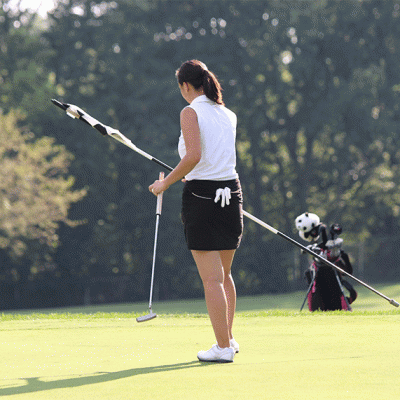 Lee made Niles West history by being the first girl to ever qualify for state in girls varsity golf. Aside from her obvious talent and skill, she always sets a positive example for her other teammates and encourages them to be the best they can.
"If our coaches are doing other things, I will take charge of practice and get things going," Lee said. "I make sure that the girls are all ready and that they have all of their stuff with them, as well as being a positive role model for them."
Last year was a devastating experience for Lee after she missed qualifying for state by only a few strokes.
"Last year, I missed qualifying for state by two strokes. It was definitely my goal to qualify this year, and I did! It is a great feeling; I felt like I redeemed myself from last year's sectionals," Lee said.
Teammate and sophomore Alena Sirichirotana went to sectionals with Lee, but missed the mark for qualifying for state. Sirichorotana scored a 97, and the cut-off for qualifying for state was a score of 86. Although it was a heartbreaking experience for her, this just gives her more determination for next season.
"I want to qualify so badly. I am going to work harder at practices to get there. I am not going to beat myself up, because I know that I have two more years to improve and qualify," Sirichirotana said.
Although she did not have the opportunity to continue to state, Sirichirotana believed sectionals was a better experience just with having Lee by her side.
"She kept me really calm while competing — I was never frustrated when I was around her. She is so easy to talk to, and that just made it more fun to play with her because of that," Sirochiratana said.
The girls golf coach, Richard Lee, is also Lee's father. He is so proud of the outstanding performance and determination that got her to where she is today.
"As her coach, my impact was minimal. I was there to support her and act as a resource for her should she needed to fine-tune her game. I provided motivation, swing cues, or on-course strategies during a round of golf. I pretty much tried to stay out of her way and let her play her game," coach Lee said.
Coach Lee admits that coaching his daughter was different from coaching the other players on the team because of a stronger emotional commitment to his daughter.
"The toughest part of coaching Amanda is trying not too be overly critical of her game, especially at home. As a parent, we always have high expectations of our children. I tried not to allow those expectations to dominate our relationship on the golf course and over-coach her while she's playing," coach Lee said.
Having such a special bond between coach and player has benefited Lee's performance throughout her years at West.
"As her golf coach, I've always been supportive of her as a member of the poms team. She's as dedicated to poms as she is in golf, and works just as hard to succeed in poms," Lee said. "With regards to coaching the others on the team, I probably spent more time with her teammates working on their swings than I did with Amanda because her game was so far advanced. While I care about my team and their individual successes in golf and in the classroom, there's definitely more of an emotional commitment with Amanda."
About the Writer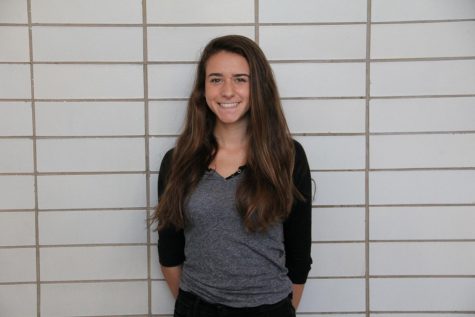 Diana Panoutsos, Sports Editor
Diana is the current sports editor of the NWN. When she isn't writing, she enjoys listening to country music with the windows down and playing soccer.