Meet Me in a Minute: Phillip Abonce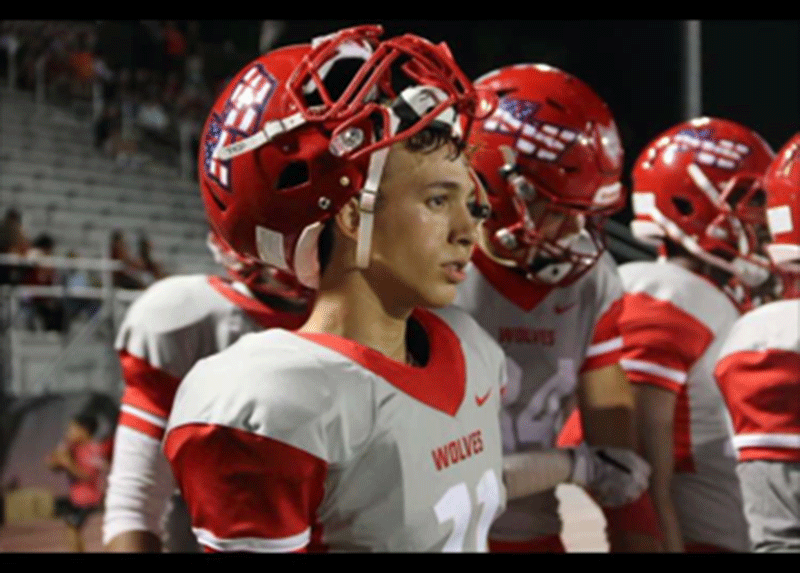 As the lights beam down and the players line up on the bright green turf, junior Phillip Abonce hustles onto the field, ready to take on his opponents. However, since the season is now coming to a close, Abonce plans to trade in his football cleats for baseball cleats.
Abonce found his love for baseball at a young age, but he recently found his passion for football — just this year.
"I fell in love with it [football] because of the rush and the team spirit. I noticed my love for football when I realized I actually look forward to practice, rather than dreading it. When I'm on the field during a game, I enjoy every single moment of it. It's a thrill," Abonce said.
Since it's Abonce's first year playing football for the Niles West Wolves, he receives support and assistance from his new teammates.
"My teammates always help me learn new things, and when I struggle, they constantly pick me up. Our team always has a positive attitude towards what the future is bringing, and we're always ready to go to take the next step in order to get better," Abonce said.
On the other hand, Abonce has been playing baseball since fourth grade.
"I started playing baseball because all my friends were doing it, and I wanted to get involved in sports. Baseball was the first sport I loved, so I quickly caught on to everything. Once I started, I knew I had to continue playing," Abonce said.
One teammate and mentor, senior Josh Weichel, witnessed Abonce going through his first season while growing as a player.
"I've watched him progress over the season, he started as a third-string receiver and now he is seeing significant playing time. It's been fun to play and grow with him throughout his first season," Weichel said.
Good friend and teammate junior Cody Garnter was thrilled that Abonce decided to play football this year.
"Playing with him in his first season is really cool because I'm one of the people who got him to start playing," Gartner said. "From the time he started, he wasn't bad, but he wasn't as good as he is now. He's 10 times better from where he started. He's one of those kids who just wants to get better because of his love for the game."  
About the Writer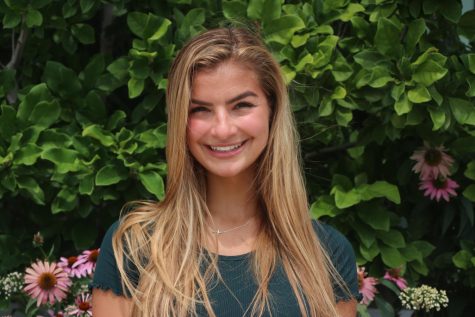 Christina Lappas, Editor in Chief
When she's not studying or doing homework, Christina loves to hang-out with friends and sleep. She is excited to be the editor-in-chief as a senior and...