Niles West's Varsity Football: The End of an Era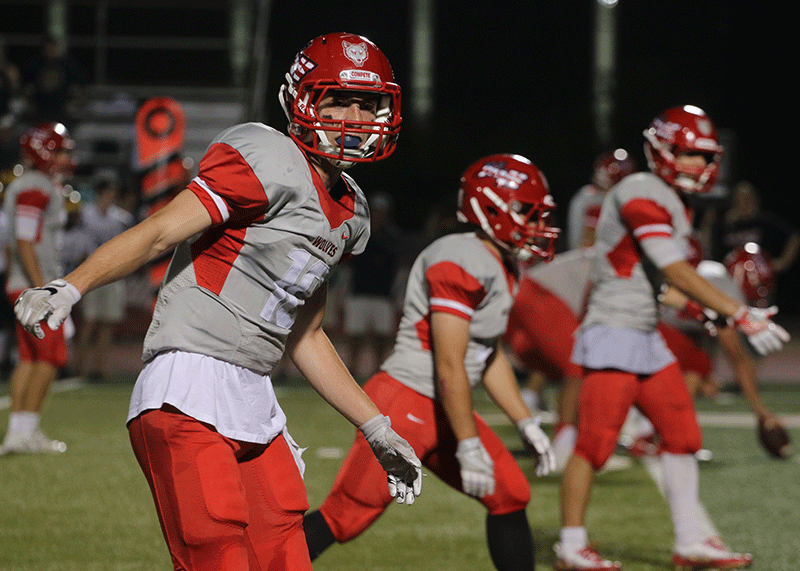 By Luke Palmar
October 20, 2016
As the Niles West Varsity football team finishes up their season, they're scheduled to take on the New Trier Trevians this Friday for West's senior night. This game is instrumental in earning the Wolves consideration for the playoffs.
The Trevians are currently undefeated in conference, and have a record of 4-0. Niles West is now 1-3.
Senior and middle linebacker Ismail Patel is very eager to play, especially with it being senior night.
"As a team, we feel like we have worked way too hard to not play more than nine games. We are all locked in for the game this week, and every single player on our team is determined to play their hearts out, especially the seniors. It's win or go home," Patel said.
Star receiver and senior Dino Perocevic is hoping to win this game and finish off the season strong. 
"This game is the biggest test we have all year. Every game we played this year, we have beat ourselves. We don't want to hang up the pads yet," Perocevic said. "New Trier is in for a treat because we are coming for them. Our defense is very strong with Ismail and Matt at linebackers, and hopefully Joseph Park will return to help play defense. Our offense is just going to continue to dominate, and that is what you should expect."
This game is crucial because it determines whether or not the Wolves will advance to the playoffs.
Left tackle senior Josh Weichel says it all feels bittersweet as his final season at Niles West comes to a close. 
"I feel like I will play well against New Trier if I stick to my assignments and play the way my coaches have taught me. Overall, as a team, this game is crucial for us to get into the playoffs. If we win this game, we just might be able to get in. If not, we will not make the playoffs, and all that hard work would have been for nothing," Weichel said.

Senior center Thomas Lappas is excited to have his last game be played at home.
"I've been playing football in the same stadium since freshman year, so it's sad to know that this will be the end of an era and my last time playing a game on this field for West, and possibly in general," Lappas said.
Come support the boys at their last home game against New Trier this Friday, Oct. 21 at 7 p.m.