Meet Me in a Minute: German-Exchange Student, Lisa Kunz
Hang on for a minute...we're trying to find some more stories you might like.
This week, many German exchange students have made their way to Chicago, more specifically, Niles West, to learn about American culture and experience life on a different continent. One of those students is Lisa Kunz, a typical teenage 16-year-old girl who enjoys activities like sports and horse back riding.
Coming to a country you have never been to before can be somewhat nerve-wracking, especially when you have to stay with a family you have never met, but Kunz said she was feeling more excited than anything else. She was immediately struck by the differences in both Germany and America, especially the school system.
"[I was] not really nervous about coming to America, more excited to meet my exchange partner, go to school, and experience Chicago," she said. "In Germany, schools are stricter, and Niles West is much bigger. The athletics are mostly outside, we do not have school sports teams, and our class periods are more spread out." 
Kunz, however, was very comforted by the food she was able to eat in America.
"My favorite part about Chicago is the food: deep dish pizza, Andy's (ice cream), and Molly's (cupcakes). The food in Germany is a lot healthier than here," Kunz said.
Her exchange partner junior Callieh Mohr was thrilled to have Kunz come stay with her in America, and she can't wait to spend time with her this summer in Germany. She loves spending time with Kunz and hearing her talk about the differences between the two countries.
"The best part about have a German exchange partner is being able to learn about how different America and Germany are outside of class, it's really fun and a cool experience! We bond over doing things like going shopping eating food, it's fun to hear about everything she has to say about America and Germany," Mohr said.
German teacher Natalie Rodriguez said she thinks the exchange program is a wonderful opportunity and learning experience for students.
"This reciprocal cultural exchange is an invaluable experience for our students.  The German teachers hope that this program helps to foster acceptance and understanding between different cultures.  We want our students to learn about themselves, grow as individuals, and gain new perspectives in today's increasingly global world," Rodriguez said. "We have all witnessed firsthand how powerful this experience can be and it is our hope that our students will form meaningful and long-lasting connections with their exchange partners and host families.  It is always so rewarding to hear from the many former exchange participants who have maintained true friendships and are still in close contact with their exchange partners."
About the Writer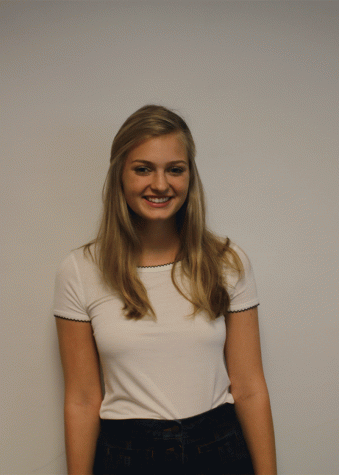 Abigail Davis, Staff Writer
Besides being the features editor for the NWN, Abigail enjoys being involved in many other clubs at West, including High Fidelity, Dance Marathon, and...