Girls Varsity Volleyball Q & A: Heading to State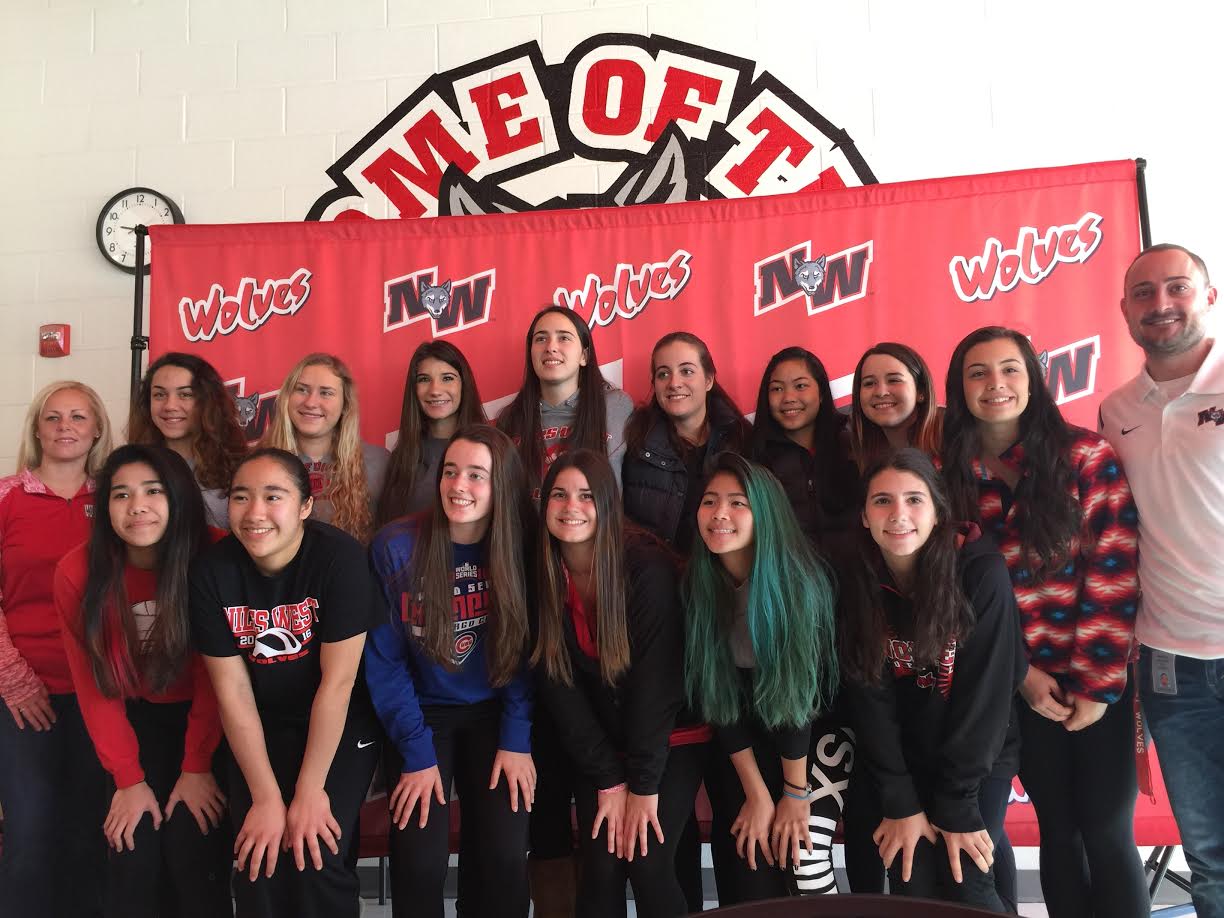 The NWN had the chance to sit down with the girls varsity volleyball coach Stacey Metoyer, co-captain and senior Eleni Balourdos and sophomore Natalia Pehar to discuss their goals as they head to state this weekend.
NWN: How do you think your team will do?
Metoyer: If the team stays focused and relaxed, they will do well. We are going against the number one team in the state, but that doesn't mean anything. Once we get down state, all the teams are good, there is going to be a lot of nerves going on. There's no reason that we can't win.
NWN: Are you going to do anything different for this game than any other game?
Metoyer: It will be a different level going down state, so just a lot of mental talk to the girls, keeping them calm and pressure-free. Just making sure they enjoy the experience, because not everybody gets the opportunity to go down to state. We will keep our goals in mind, yet we need to stay relaxed and keep the positive talk going.
NWN: How do you feel having qualified for state and meeting your goals?
Balourdos: This has to be one of the most unreal feelings that is constantly on my mind. Ever since the beginning of the season, we knew we had talent, but we didn't know the potential that we were going to be able to reach. After we lost to New Trier for a third time in one season, we were all devastated. We never wanted to feel like that ever again. After our official season was over we were so motivated to beat the school record set by the 2013 team which was 26-9 and now our record is 28-8 because we are 5-0 post season.

NWN: What are your goals for the game?
Balourdos: My goals for this game is to win first and foremost, but my goal for my team is for everyone to stay mentally strong on the court. Being mentally strong means shaking off mistakes right away and being ready to win the next point. It also means that everyone is motivating each other on the court and picking each other up when they're down. Our team is really good at this, and even refs have come up to our head coach, Metoyer, after the games, and we do this because we care about each other and know what we're capable of.  Something I always say before games is we can't win as individuals we have to play as a cohesive unit — it takes all of us. 

NWN: What will you do to motivate your team before the game?
Balourdos: Before the game, I really like giving motivational speeches and getting in everyone's head so they're mentally ready for our game. I like having specific talks alone with my teammates because it makes it more personal, and those are the talks that you remember. Our team is also very superstitious, so we always wear the same jersey, same sports bra, play this category game, throw an apple around on the bus, doing this one dance as a team. Just little things like that also help us get ready for our next big game.
NWN: How does this game feel different than any other game?
Pehar: Going to state feels different than any other game I've played. I really have to stay focused and bring everything I've got onto the court. I won't be doing anything different because if I think about it for too long I'll get nervous, and there's no time to think like that.

Be sure to support the girls this Saturday at 8:30 p.m at Illinois State University as they compete to bring home the State title.
About the Writer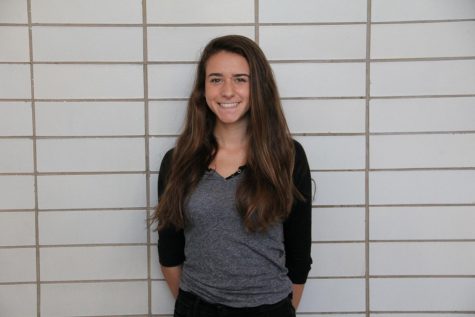 Diana Panoutsos, Sports Editor
Diana is the current sports editor of the NWN. When she isn't writing, she enjoys listening to country music with the windows down and playing soccer.