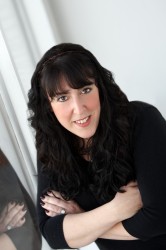 New York Times and USA Today best-selling author Simone Elkeles has written multiple books that have enthralled many teen readers here at Niles West. Some books the author is famous for are Leaving Paradise, How to Ruin a Summer Vacation, and Perfect Chemistry. NWN was able ask Elkeles questions that many of our readers would like to know.
NWN: Did you have a favorite author or book growing up?
Elkeles: As a teenager, I didn't enjoy reading at all! There was one book I remember reading called Cute is a Four Letter Word (by Stella Pevsner) which I did enjoy reading as a teen.
NWN: Which book did you publish first, and what was your inspiration for writing it?
Elkeles:. My first book published was How to Ruin a Summer Vacation, which was based a lot on my trip to Israel that I took as a teenager between my junior and senior years of high school and the experiences I had while I was there.
NWN: Many of the teens at Niles West enjoyed reading the book Perfect Chemistry, what was your inspiration for that book?
Elkeles:. Perfect Chemistry was created off of what I noticed in my own high school life. I went to Deerfield High School and our biggest rival was Highland Park High School. I love cultural diversity and I noticed between the two schools there were many cultural differences with Hispanic and white races. This led to the idea for the relationship of Brittany and Alex.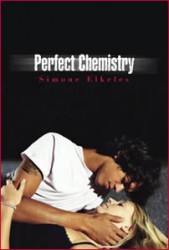 NWN: Where did you get the idea for the two leading characters, Brittany and Alex?
Elkeles: Well, the idea for Alex was from a mixture of people, but mostly from the guy at the bagel store I go to, Luis. He has a ton of swagger! He's nice, but tough, has tattoos, but is super cute, and of course he has his swagger! Of course, he's not as cute as Alex is in the book, but I wanted Alex to be seen as a charming guy who when you see him, you can't help but look at him. Brittany on the other hand was based on Elle Woods, but not completely through the movie Legally Blonde, only in the first scene when you see her gazing at herself in the mirror and you just think she is a blond bimbo!
NWN: Do you have any advice for the young aspiring authors?
Elkeles: 90% of the people I know never finish a book they have started to write. All I have to say is FINISH the book you are writing get it done. Also, most teenagers feel that they have to write the way they are told in English by following every single sentence forming rule. What I do, is I write like I talk. If you write conversationally, the words just seem so much more natural! Sometimes you shouldn't follow every single English rule for a good story.
NWN: I have to know, is there anything we can expect from your writing in the future?
A. Well I JUST finished the third book in the Perfect Chemistry series and I really hope the readers enjoy the book as much as I do because I had to rewrite it three times! I just hope that as tough as it was, that the readers will still enjoy it!