2016 Winter Preview: Boys Varsity Wrestling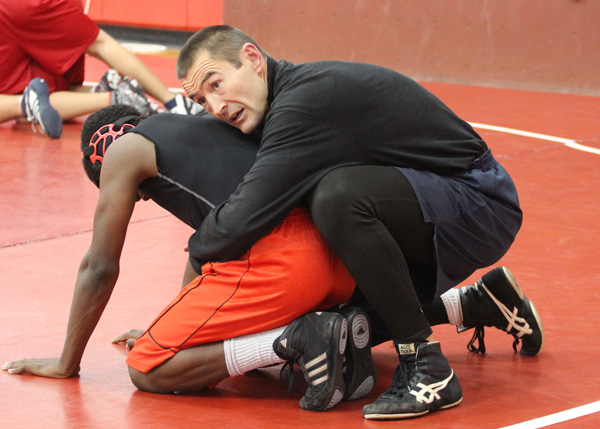 Hang on for a minute...we're trying to find some more stories you might like.
[youtube]https://youtu.be/iyilDg_n6Ag[/youtube]
Niles West News recently got to sit down with two varsity boys wrestlers, senior David Apple and sophomore Shayn Szlak, to talk about the upcoming season as well as their expectations and hopes for themselves and the team.
NWN: What are you looking forward to this season?
Apple: This season I'm looking forward to bonding with all the guys, pushing each other to go 100 percent in all our matches, and to just have fun.
Szlak: This season I'm looking forward to getting stronger and going further in state.
NWN: What expectations do you have for this season?
Apple: This year I expect myself to match what I did last year and leave a lasting impression on our incoming freshmen.
Szlak: My expectations this season are for the team to get stronger and for me to get stronger too.
NWN: What made you first start wrestling?
Apple: My dad forced me to wrestle when I was in fourth grade and didn't let me quit, so I got pretty good and just stuck with it.
Szlak: My coach came up to me and said that I have a great amount of strength and that I should use it and help the team.
NWN: What are the best things about the team this year?
Apple: Some of the best things about the team are that we have a bunch of really tough wrestlers all at the same weight, great coaches, and we always have a practice partner to challenge and push ourselves. The guys make it fun.
Szlak: The best thing about the team is bonding with the other wrestlers and learning from people on the team and older wrestlers as well.
NWN: How long have you wrestled?
Apple: This is going to be my ninth year wrestling.
Szlak: This is going to be my second year wrestling
NWN: How do you feel about the wrestling team at West?
Apple: I feel like the wrestling team at Niles West has a lot of potential this year; we are definitely the underdogs and we all have a lot of heart.
Szlak: The wrestling team at West is good and are going to go much further if we continue to work hard.
Be sure to come out and support the boys as they take on their rivals the Niles North Vikings at Niles North this Friday, Dec. 2 at 6:00 p.m.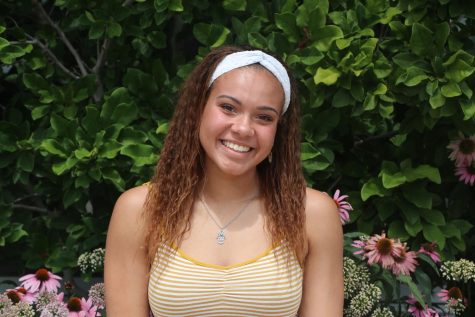 Sidney Hines, Features Editor
Sidney Hines is the features for the NWN. When she's not playing basketball or spending time with her friends, she's usually taking care of her dogs.