Hot Chocolate With the Principal Held Every Friday in December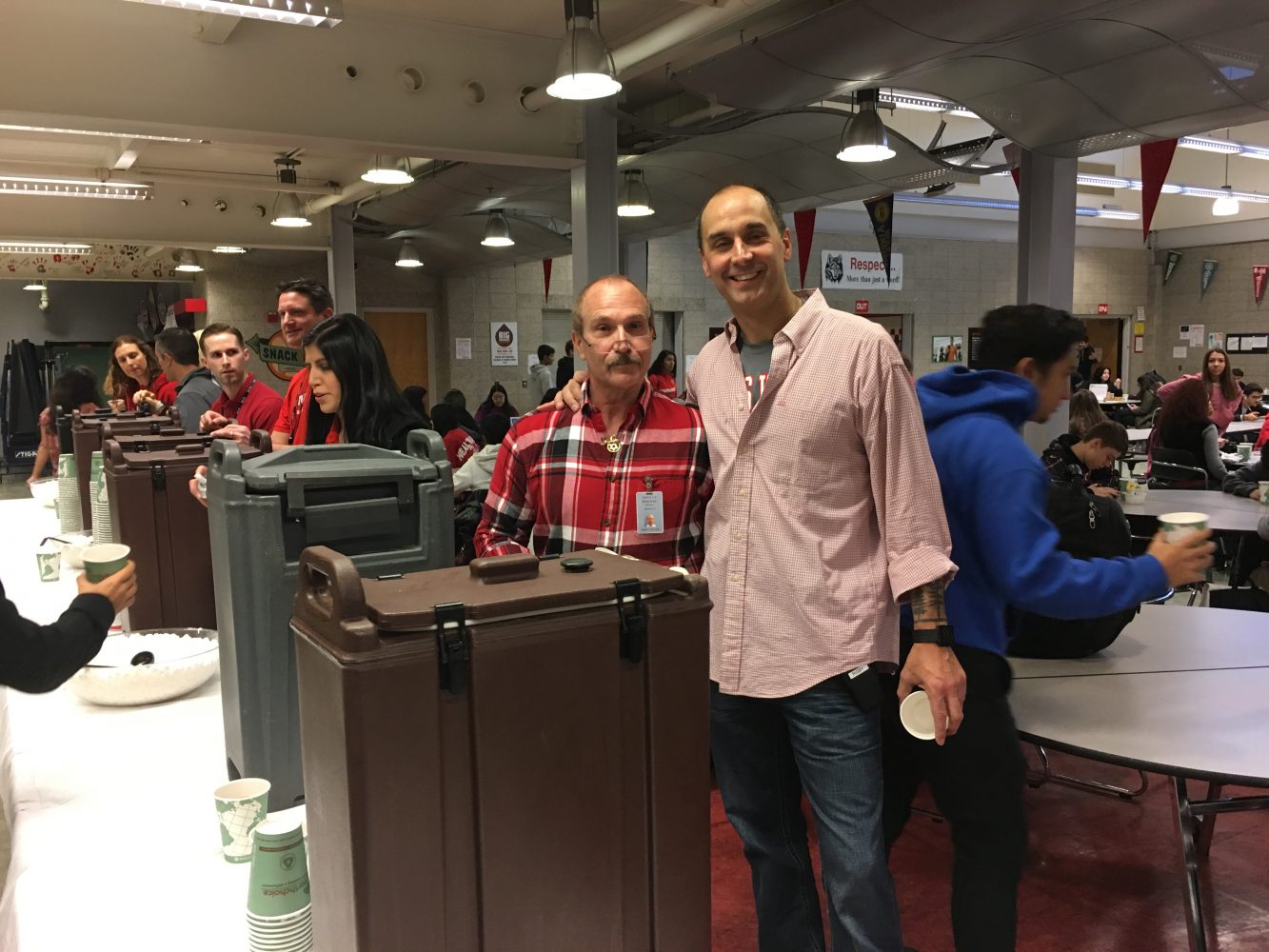 By Farheen Khan
December 5, 2016
Every Friday during the month of December, principal Jason Ness and other staff members will be handing out hot chocolate at 7:30 a.m. in the cafeteria. Students can grab their hot chocolate and socialize with friends before first period.
Ness continues this tradition with the aim of thanking students for their efforts in school.
"The 'Hot Chocolate With the Principal' has been a tradition at West for years," Ness said. "The cup of hot chocolate is just a small token of thanks to all of our students for all of their hard work in making Niles West such a wonderful learning community."
He particularly enjoys getting to greet students while handing out their hot chocolate.
"The best part of the morning is getting a chance to say 'good morning' to all of our students and start their day out right with a cup of hot chocolate," Ness said.
Administrators feel that students really enjoy the opportunity to relax with hot chocolate before the day begins.
"I think students enjoy 'Hot Chocolate With the Principal' because it gives them a chance to socialize with their friends before school and, depending on the temperature outside, a chance to warm up in style," Ness said.
Many students think 'Hot Chocolate With the Principal' is an excellent way to facilitate conversations between administration and students.
"I think it's good that Dr. Ness gets involved with the school and hears from students directly," junior Nicole Zelasko said. "It makes me feel like the school is more of a community."
"I like the benefit of seeing the principal in the morning," senior Juveriya Ali said. "I think it shows that he cares about the school, and it's free hot chocolate. What's not to love about that?"