Girls Gymnastics Preview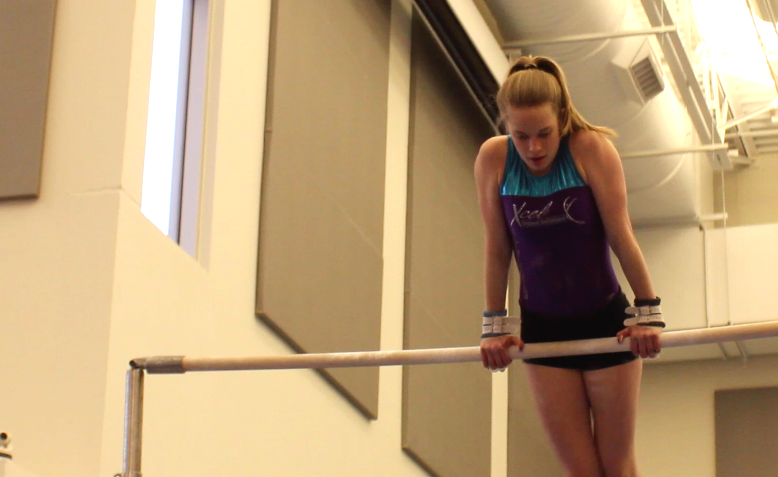 [youtube]https://youtu.be/ABi9GPYvSSc[/youtube]
The NWN had a chance to sit down with senior captain of the girls gymnastics team Haley Aichholzer and coach Susan Arcus. They discussed the team's goals for the season as well as how far the team hopes to go.
NWN: What are some goals you have for the team this season?
Arcus: Our team hopes to continue to grow and develop each meet so that we are ready for the conference and regional meets at the end of January.  If we can stay healthy, we have the potential to qualify for the sectional competition at Stevenson High School as a team.
NWN: Who are some key members on the team that will contribute to the team's success?
Arcus: One of our top gymnasts is sophomore Jasmine Dirks. She made it to state last year on the vault.  This year she hopes to return again on all of the events.  Jasmine is our top performer on every event. Senior Hailey Aicholzer and senior Claire Embil are both also very promising athletes. Haley's strongest events are beam and floor.  She hopes to qualify for sectionals on all events and in the all around, and to qualify for state on at least one event. Claire competes on floor, beam and vault. Floor is her favorite event and she hopes to qualify for state on floor.
NWN:  How is the team looking this year?
Aicholzer: The team is looking good, we have one new freshman on varsity this year and a girl who is doing gymnastics again this year because she didn't do it last year. They will help the team tremendously. We are working on learning some new moves and cleaning up our routines, so that makes our future more promising.
NWN: What are some personal and team goals for the season?
Aicholzer: My personal goal would be to qualify for sectionals as an all around gymnast and reach my goal to qualify for state for a single event. Our goal is to qualify for sectionals as a team, which hasn't been done for a while, and then possibly state.
NWN: How do you plan to achieve your goals?
Aicholzer: It's all about working hard in the gym and staying focused. We have to focus on keeping our routines clean and consistent. We have the skills, we just need to make sure we perform them consistently at the meets.
NWN: Is there anything you are specifically excited about for the season?
Aicholzer: We are all friends on the varsity team so it helps us preform better, and it helps us be supportive of each other. We have a good team on top it too.
Coach Arcus is optimistic the team will do well this season as long as all of the athletes stay healthy, focused and motivated. Come support your lady gymnasts this Thursday, Dec. 8 at 5:30 p.m. at home against Glenbrook South.
About the Writer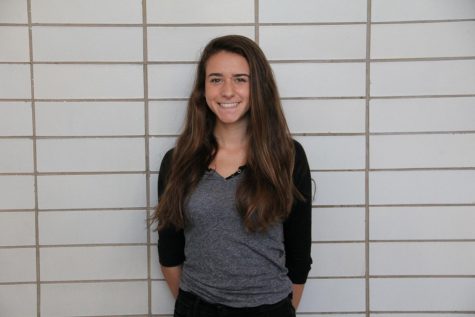 Diana Panoutsos, Sports Editor
Diana is the current sports editor of the NWN. When she isn't writing, she enjoys listening to country music with the windows down and playing soccer.