Kicking Off the Holiday Season with the Music Department
[youtube]https://youtu.be/79uFTEd0miw[/youtube]
The Niles West fine arts department put on their annual winter concert assembly last Friday Dec. 2, 2016 which marked the start of the holiday season. The show was put on by the school's top orchestra, band, and choir ensembles, as well as a combined piece from the three a cappella groups. Each of the acts performed a holiday piece.
Junior and second year a cappella member Sheldon Shin is very found of the holiday tradition, and he thinks it is not only a good time for the performers but the audience as well.
"The winter concert was really high energy with like everyone just really having fun, and I think it was a really good time for both the audience and all of the a cappella members," Shin said.
Senior and band member June Choi enjoyed the small but funny things that the band did during their performance.
"[My favorite part of the concert was] everyone wearing their Santa Clause or reindeer hats. It's the holiday assembly, so it makes dressing up more special because we don't have to wear like an orchestra outfit, it's just whatever Christmas stuff you can bring," Choi said. "It just makes us look funny, and it made them [the audience] laugh and smile."
Senior, audience member, and friend of many of the performers Lamija Memidzan has been to all of the concert assemblies, and she has had a great time at every one of them.
"It was really fun seeing my friends perform. It's cool to see how talented they are and how they perform in front of the whole school. I thought it all sounded very beautiful," Memidzan said.
About the Writer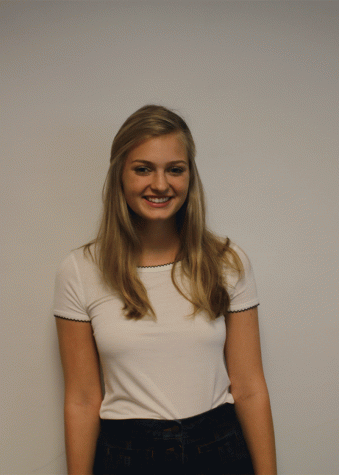 Abigail Davis, Staff Writer
Besides being the features editor for the NWN, Abigail enjoys being involved in many other clubs at West, including High Fidelity, Dance Marathon, and...