Poetry Out Loud To Be Held Tomorrow Morning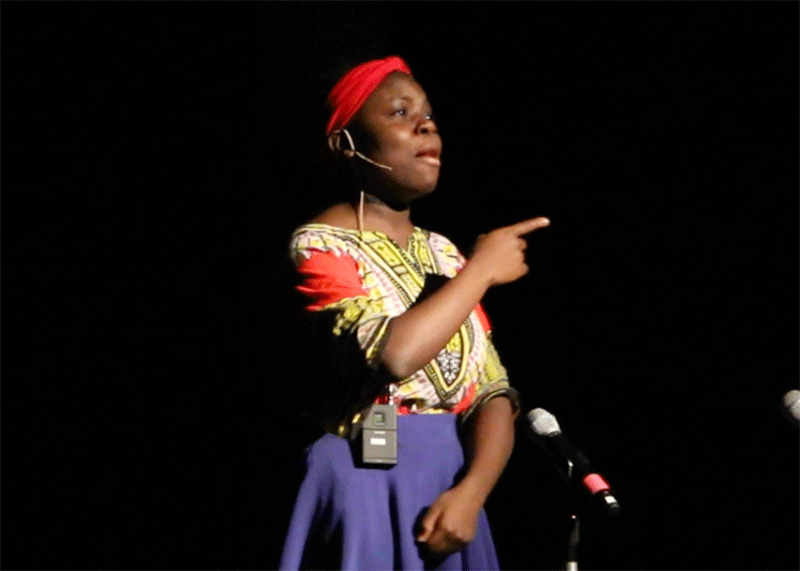 By Hannah Youkhana
January 19, 2017
During freshman and sophomore years, many English teachers assign their students a poem to memorize and perform. The students who perform and memorize the work of poetry the best are encouraged to perform the poem in the first of two school-wide Poetry Out Loud rounds.
The first round of the competition is to be held in the Robert L. Johnson auditorium on Friday, Jan. 20 before school. Students can either sign themselves up, or get picked to compete by their English teacher. The competition is run year after year by English teacher Sharon Swanson.
"A lot of the English teachers are doing it in their own classrooms. Students have to memorize poems and perform them in front of the class," Swanson said. "This is open to anyone though, so whoever wants to compete should come on the 20th."
The winners of this upcoming round will go on to compete throughout the state. Sophomore Anna Darville has been preparing since before winter break, and she hopes to move on to the next rounds.
"This is my first time competing in Poetry Out Loud. I'm excited not only to recite my poem, but to hear all the other great poems from my fellow classmates," Darville said. "I know that this will be a really fun and enriching experience."
Senior Subbi Namakula, the penultimate performer of Wednesday's MLK Assembly, earned several snaps from the audience on her original piece "The Straw That Breaks the Camel's Back." A member of Poetry Slam since her sophomore year, Namakula is a seasoned performer and will be performing "The Song of the Feet," by Nikki Giovani.
"I don't see this as a competition, I see it more as a way to use my voice," Namakula said. "Poetry Out Loud is a really fun way to hear other people's art. Art that you can talk about. It's a great stepping stone to real life."