Meet Me in a Minute: Jennifer Repta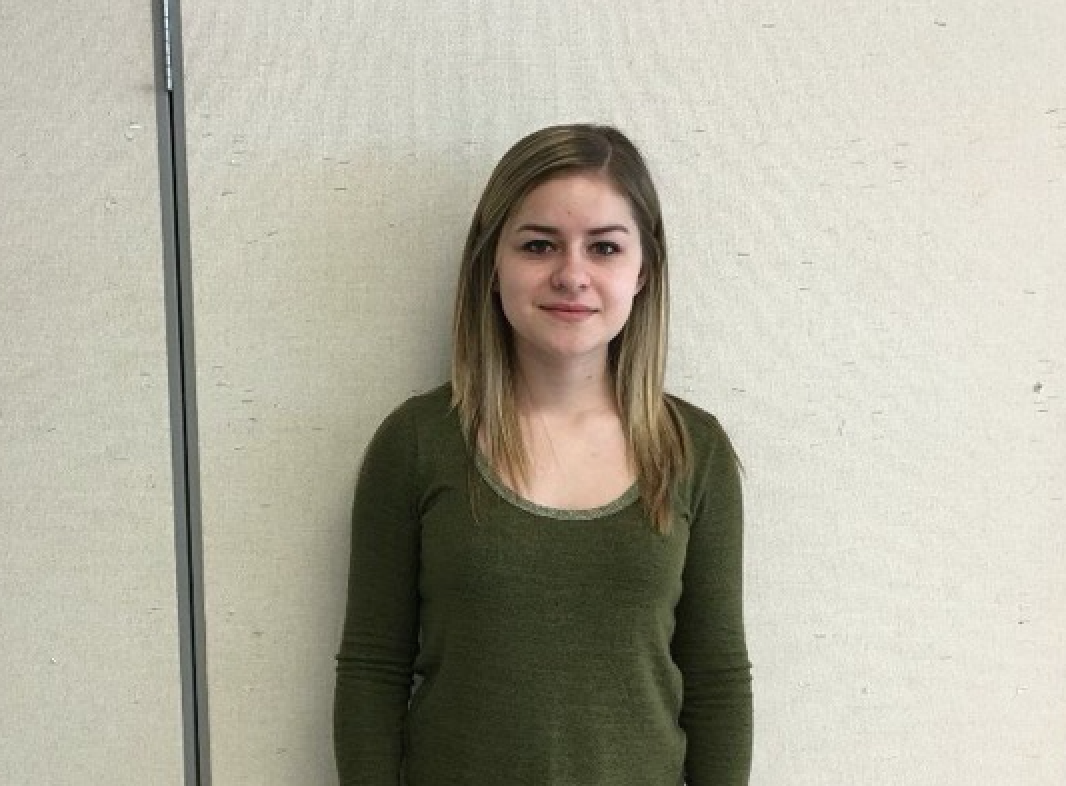 By Farheen Khan
February 2, 2017
Sitting on stage in front of her peers, senior Jennifer Repta gently sifts her fingers through the strings of her harp. The calm, bright sound of the instrument fills the auditorium. Once her harp solo is over, the crowd is immediately impressed by Repta's talent for the uncommon played instrument.
Repta's music career stemmed from her parents wanting her to sing.
"My parents wanted me to sing opera. They asked musicians in our church of what would be a good way to get me into music, and they recommended that I first learn to play an instrument. My parents proceeded to bring me to my first and last ever violin lesson," Repta said. "I distinctly remember placing the violin under my chin and bringing the bow to the strings with tears streaming down my face. Thankfully, my parents understood that I did not want to play the violin."
Repta immediately fell in love with the harp when she watched a Shirley Temple movie. Since she was five years old, she has continued to play the harp.
"Within a few days, I saw a Shirley Temple movie, The Little Colonel, where her on-screen mom plays the harp. It was love at first sight, and I insisted that I wanted to play the harp just like in the movie," Repta said. "My parents agreed, did research to find a good teacher, bought my first lever harp from her, and I've been playing the harp ever since."
Being the only harpist at Niles West, Repta's talent does not go unnoticed by friends and peers.
"All of my friends seem to enjoy it. They are sure to compliment me on my performances, and some have even shown interest in taking a few lessons themselves," Repta said.
Repta's friends admire her ability to play given how challenging the harp can be.
"Jennifer is very talented at playing and the orchestra is very lucky to have a harpist who plays as beautifully as she does," senior Quynh-Mai Le said. "She is good at teaching too. She taught me how to play scales and simple patterns on the harp. This experience made me appreciate her playing more than I already did because I realized playing the harp is a lot more difficult than she makes it look."
Repta's harp playing is the cherry on top of the orchestra. She adds elegance to each piece the orchestra performs.
"Jennifer is a really good harp player. The orchestra would definitely not be complete without her," senior and fellow orchestra member Kristeen Bebla said. "Her playing brings out the best in everyone. She inspires me to do the best I can do when I'm playing the violin."
Repta offers important advice to those who want to play the harp.
"It is very important to enjoy what you do in life. If you are interested in playing the harp, give it a try. It probably isn't for everybody, considering that harps are expensive, as are lessons, and to continuously improve your skills, it is necessary that you practice daily. However, if you enjoy it as much as I do, don't give up on it. If you don't think you'll play at a performance level or professionally, it's always enjoyable to just play at home in your free time," Repta said.