Girls Varsity Gymnastics: Regionals and Results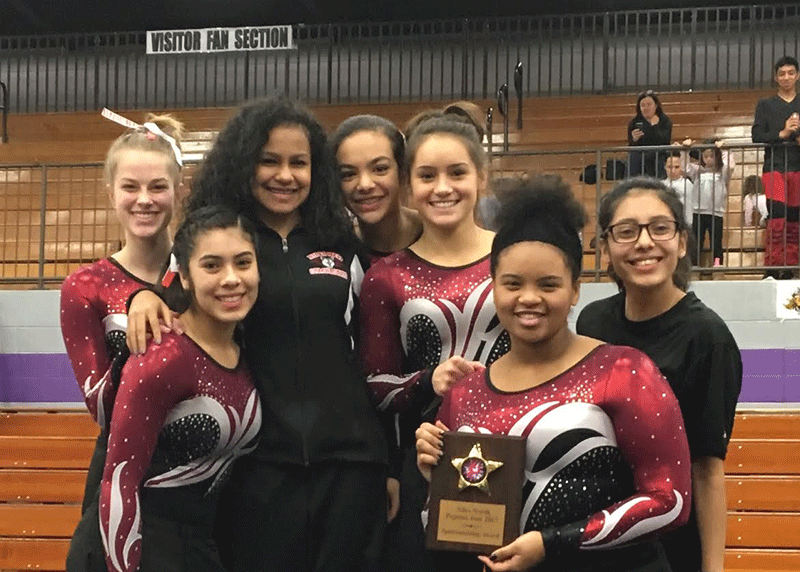 The girls varsity gymnastics team competed in their regional competition meet on Tuesday, Jan. 31. The girls ended up placing 2nd overall, following New Trier. The girls beat the Highland Park and Warren gymnastics teams.
Sophomore and second-year varsity gymnast Kassandra Marin believes that the team excelled most at floor during the regional meet.
"I think our floor was our strongest yesterday, [followed by] vault, and then beam, and then bars. Bars was definitely our weaker event," Marin said.
Last year, now-sophomore Jasmine Dirks qualified for state on vault. This year, Dirks is well on her way to qualifying once again. She placed at regionals for the all-around, vault, and bars, and will compete at the sectionals meet.
"I think that we were mostly prepared for regionals. Most of us have these little injuries that we had to get over and just push through the pain," Dirks said. "We set a team goal to qualify for sectionals, and we did the best we could to get to where we needed to be,"
Although senior Haley Aicholzer didn't place at regionals, she will get a second chance to prove herself if the team qualifies for sectionals. It all depends on how other schools do in their regional meets.
"For the rest of us that didn't place, the next meet is at Lard. They pool in all the other regionals and hopefully some of us will place at the next meet," Aicholzer said. "I think it gets to a point where there is only so much you can do. You have the routines, you know the routines, you have done them a thousand times in practice — I think it just comes down to the meet itself and how it is that day."
Aicholzer acknowledges that is one of her last meets of her high school career, and although she wants to do well, she is just about ready for the season to end.
"It is crazy and surreal that it is one of my last meets, but hopefully we make it as a team to secionals, so that we have one last meet before the season ends. If not, most of will still qualify as individuals. It is crazy, but a part of me is ready to be done," Aicholzer said.
Two other girls besides Dirks placed at the regional meet and will continue on for sectionals. Freshman Isabella Saldana qualified for sectionals, being ranked fifth all-around, as did senior Karina Marin, who placed fourth on beam.
The girls are waiting to see if they are able to qualify as a team for sectionals. which will all depend on how other teams place and score at their regional competitions. The sectional meet is scheduled to take place on Monday, Feb. 6 at 6:00 p.m. at Stevenson High School, so be sure to come out and support our girls next week as they look to qualify for the state competition.
About the Writer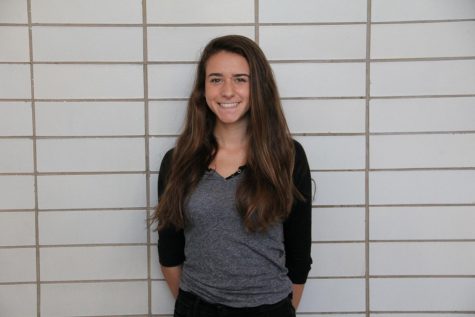 Diana Panoutsos, Sports Editor
Diana is the current sports editor of the NWN. When she isn't writing, she enjoys listening to country music with the windows down and playing soccer.