Current Events: Greece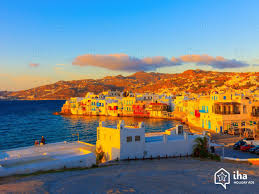 Editor's Note: This is the first in a series of nine stories surrounding current events of different cultures at Niles West as a part of International Week.
Greece, the home of about 11.03 million, has been facing a financial crisis since 2010 that many people aren't sure they can crawl out of. This economic calamity is not only affecting the people of Greece, but all of Europe as well.
In 2015, some European leaders offered a financial bailout deal to Greece.
In response, the prime minister of Greece, Alexis Tsipras, refused to accept an offer made by some of Europe's leaders. Banks in Athens had to close down when the European Central Bank refused to provide more of the emergency loans Greece relied on to stay afloat. With Athens financially in crisis mode and the whole country wanting to stay in the Euro zone, Tsipras decided that accepting the deal was their only choice.
But this bailout came with conditions. The European leaders imposed harsh terms, such as deep budget cuts and steep tax increases. They also required Greece to overhaul its economy by redesigning the government to be more efficient and effective.
Today in 2016 and 2017, under the leadership of president Prokopis Pavlopoulos, this deal has allowed Greece to receive a bailout of 7.5 billion euros to help the country pay its bills in the coming months. Although this money has helped Greece stabilize finances, the economic problems have not gone away. In the last five years, the economy has shrunk by a quarter, and unemployment rates still at about 25%.
Most of the bailout money, rather than going toward Greece's economy, goes toward paying off international loans. The government still has a huge debt load that they can't begin to pay off unless a sharp recovery occurs.
Social studies teacher Angela Tzortzis believes that a big part of the issue is that the unemployment the people of Greece are experiencing are forcing Greeks to leave in search of a better life.
"I think that is it complicated, there are a lot of layers there," Tzortzis said. "I think a big part of the issue is the mismanagement of the government. When you look at the unemployment, it is so high for people under the age of forty. It is such a drain on the people because they want to support their families, they want to provide stability, but there are just no jobs. Many of the well-educated Greeks are sadly leaving Greece which is causing another huge drain on the country. This financial drain is not their fault but they are doing what they can to cope, and for some of them, that means leaving." 
Although in crisis mode, Greece is still one of the most popular vacation spots in the world. With nearly thirty million tourists in 2016, the most popular vacation spot in Greece is Athens, which is no surprise. Athens is home to the Acropolis, famous Greek cultural sites, and many little shops that are tourist favorites. With financial payments looming over Greece, taxes will most likely go up in the more popular tourist spots in Greece.
About the Writer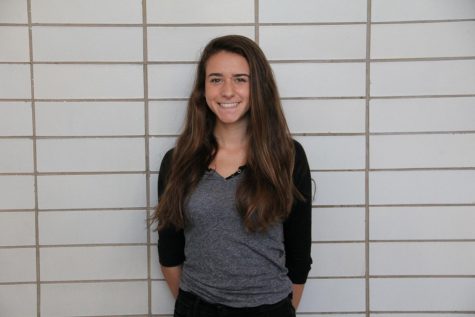 Diana Panoutsos, Sports Editor
Diana is the current sports editor of the NWN. When she isn't writing, she enjoys listening to country music with the windows down and playing soccer.