Niles North BSU Kicks off Black History Month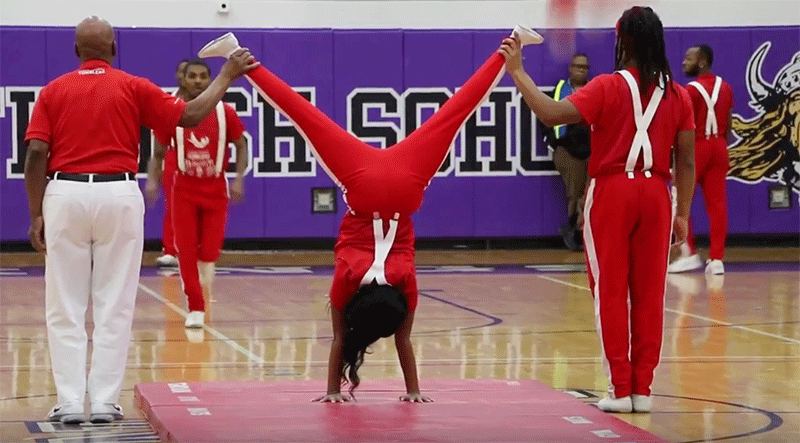 [youtube]https://youtu.be/qe8A-Xf4WS8[/youtube]
The Niles North Black Student Union hosted the Jesse White Tumbling Team to kick off the district's celebrations of Black History Month on Friday, Feb. 3 after school.
The Tumbling Team, founded in 1959 and coached by Illinois Secretary of State and former athlete Jesse White, serves Chicago's inner-city children by teaching them tumbling skills. The team is also a juvenile delinquency prevention program; participants are required to maintain an academic average above a C, stay in school, and avoid gangs and drugs.
Black Student Union (BSU) decided to host the tumbling team to showcase the amazing athleticism of the athletes and the other options available for at-risk teenagers.
"We thought it would be a good idea for everyone to see what the tumblers can do," Niles North junior Kiara Franklin, a BSU member, said. "We're also recognizing Jesse White for his accomplishments and all that he does."
"The importance of this event to me is showing what we're capable of accomplishing and what we've gone through through the years," Niles North sophomore Taylor Gray said.
The tumblers view their time on the team as a positive experience that offers them an alternative to other issues they may fall victim to, such as drug use or gang violence.
"This is an important event because it goes to show that teenagers can do other things besides join gangs, or anything like that," tumbler Trenton Davis said about his participation in the program. "This gives us an alternate thing to do besides being on the streets; it keeps us safe from anything like that. And it's a good thing to travel to schools because it broadens our brains and gives other people a way to see who we are."
The team traveled to Niles North to provide a constructive example for other teenagers, serving as a testament to what can be accomplished if they stay away from drugs and other illicit activities.
"I think it's important for the community, especially the community of Skokie, to know about the Jesse White tumblers because it's an inner-city organization, and most people don't know about them outside the city," BSU co-president and Niles North junior Aaliyah Lawrence said. "This organization has to do with keeping kids on track, off of the streets, taking them away from drugs, and making them do positive things. I believe by showing them there are other alternatives than doing bad things [teens learn] that they can do better things; this is a great example."
"Personally, before we planned on them coming, I didn't know who the Jesse White tumblers were. Then, I did my research and I thought, 'Qoah, this is really powerful, especially for our black community at Niles North and Niles West,' which is why I think it's really important that we have events hosted by BSU like this," junior and Lawrence's co-president, Nicole Zamy, said. "It brings together our community that's in shatters basically right now."
Lawrence and Zamy also expressed their thanks to the BSU sponsors at Niles North, Kia Pickett and Denise French, who helped plan and coordinate the event.
Niles West community members came out to support North's effort as well and to praise the example set by the Jesse White tumblers.
"The sponsoring of the Jesse White tumblers is great for students of color to see what the Jesse White tumblers do, and their athletic prowess is something that kids who maybe never have thought they could do it, to [see and] think they could do it to," Niles West science teacher Jayson Foster said.
Black Student Union will be hosting other community events throughout February in correlation with Black History Month.
About the Writer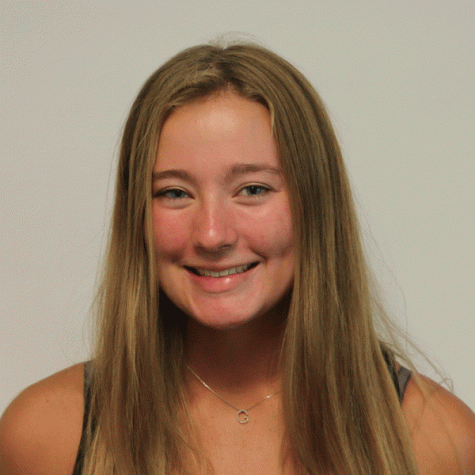 Grace Geraghty, Editor in Chief
Grace is a senior in her third year on Niles West News, where she is the Editorial Editor in Chief. Outside of NWN, she can be found figure skating, at...