International Week will Begin on Monday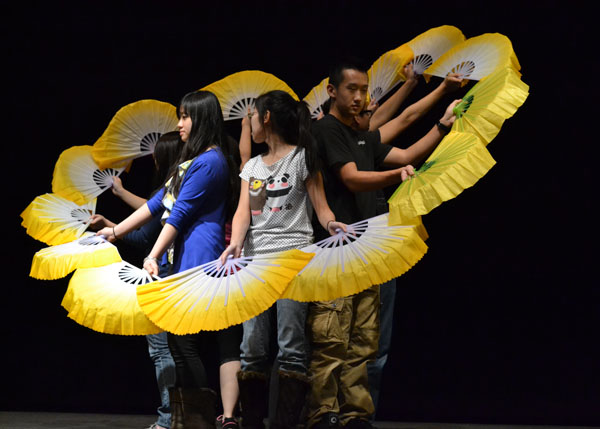 Hang on for a minute...we're trying to find some more stories you might like.
Niles West's annual International Week will begin on Monday, Feb. 13 and will continue through Feb. 24, with multiple events held throughout the two week period, including a Cultural Round Table, International Feasts, and International Night.
This year, the cultural groups who serve food during the International Feast will be divided into two different days due to overlapping in previous years.
"On [the first] Friday, we're going to have our first feast during all lunches," activities director Katie Odell said. "It's going to be half of the international clubs; last year we started doing two feasts because we have so many international clubs and some of them overlap."
Students love the international feasts because they get to witness and, more importantly, taste culinary samples from all the various different cultures at West.
"My favorite thing about International Week is tasting the food from all the different countries during the feasts," junior Alisha Sayani said. "It's fun to taste all the foods from different countries."
A new event this year will be the one-woman play put on by Niles North graduate Rohina Malik, in which she plays five different woman on Thursday, Feb. 17.
"Teachers can sign out their classes or anyone who has lunch sixth and seventh can come to the auditorium," Odell said. "Rohina Malik, a Niles North graduate, is a Muslim woman who wears a hijab. She does a one-act play where she plays five women having tea [to show] what it was like being a Muslim woman after 9/11."
Other students enjoy going to the International Festival because of the multitude of "wonderful" performances.
"I love going to the festival," junior Zoha Ullah said. "The performances are wonderful and everyone clearly works so hard to do their best."
The events of the next two-weeks will go as follows:
Monday, Feb. 13 – Cultural Round Table
Wednesday, Feb. 15 – Niles West Interfaith discussion will be held with people from various religions: Judaism, Islam, Christianity, Buddhism, and Hinduism.
Thursday, Feb. 16 – During periods six and seven, Rohina Malik will do her one-woman show.
Friday, Feb. 17 – The first International Feast will be held during all lunch periods.
Wednesday, Feb. 22 – The second International Feast will be held during all lunch periods; the groups who weren't represented Feb. 17 will sell food during this feast.
Friday, Feb. 24 – The annual International Festival will begin at 7:00 p.m. with performances from various different cultures.