International Week: Korean Club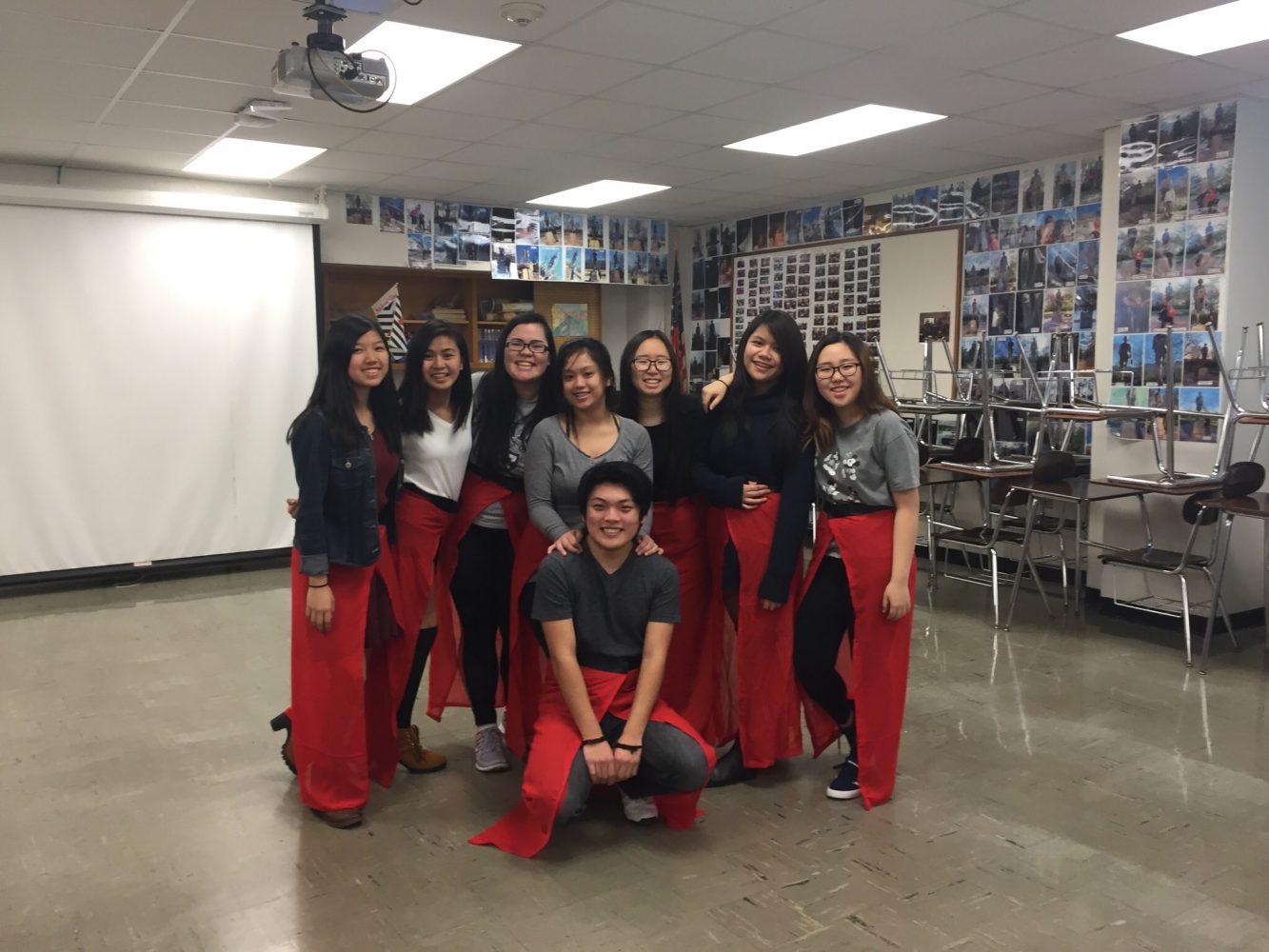 Note: This is the fourth in a series of nine international week stories about Ethnic Clubs to highlight the diversity of Niles West.
If you're an avid K-Pop listener who loves to eat ramen, you better find yourself in Room 2195 after school on Tuesdays for Korean Club. Even if you don't know much about the Korean culture, all students are encouraged to come learn about Korean traditions. Students can even stay after club meetings to learn the Korean language.
Korean club will be participating in the annual International Feast on Friday, Feb. 17. As usual, members are looking forward to performing three traditional skits: Traditional Drums, Traditional Fans, and Modern Dance. Practicing for 2 hours every Tuesday, the dancers feel prepared for the big night.
On days that the club is not practicing their dances, a Korean language class is taught from 5:00 to 6:00 p.m. by the club sponsor Gee Sook Baik. Here, the members learn about the language and culture of Korea, such as traditional music.
Senior and president Tina Truong has been a member since her freshman year. Worried about the opinion of K-Pop in her middle school, Truong always felt like an outcast because of her taste in this Korean music genre.
"Joining Korean club, I was able to meet a ton of people who liked the same music as me, and I'm glad I call them my best friends to this day. Korean club was the place I met friends who liked K-Pop, [and] even people who don't," Truong said. "Korean club was the time I was able to open up and really be myself around people. People should be more open to the idea of music from other countries instead of sticking to the norm."
Sophomore Jackie Wang feels as if Korean club has not only made her more understanding of her culture, but also has helped her incorporate basic Korean traditions into her daily life.
"I practice filial piety (virtue of respect for elders), and I love to eat Korean food. I love to listen to new Korean pop, as well as continuously learn the Korean language. I like being part of this club because there are friends who take care of you here. We all dance to K-Pop together, and it's just so much fun," Wang said.
Whether it's watching a Korean drama on TV or jamming out to their unique genre, there is room for everyone to learn about this distinct culture.