International Week: Middle Eastern Club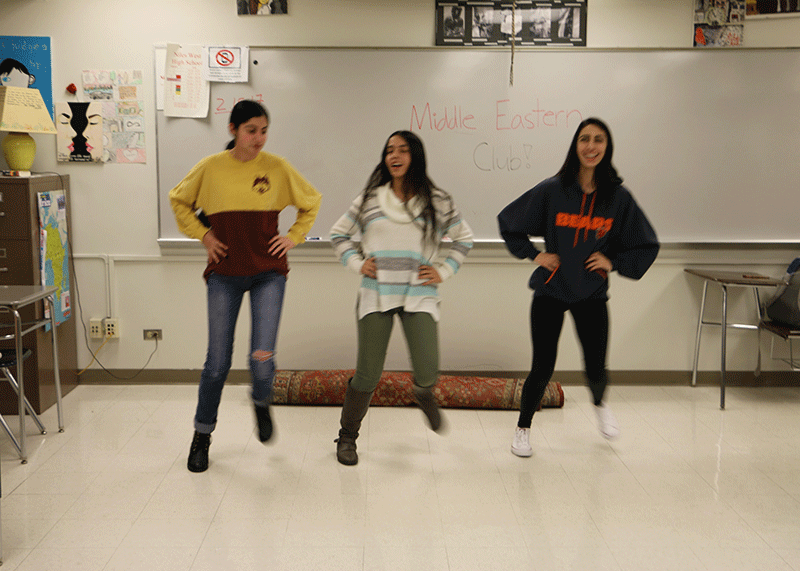 By Hannah Youkhana
February 22, 2017
[youtube]https://youtu.be/lA80UMClGp0[/youtube]
Editor's Note: This is the seventh in a series of nine international week stories about Ethnic Clubs to highlight the diversity of Niles West.
While meeting with the members of Niles West's Middle Eastern Club, you could feel the love and passion they all hold for their culture. The members of Middle Eastern club encourage anyone who is interested in the culture to come down to room 1199 after school on Wednesdays.
"The main goal of Middle Eastern Club is to celebrate Middle Eastern cultures and to allow students to have the opportunity to volunteer in the community," English teacher and club sponsor Tamara Jaffe-Notier said.
The club has been around for a long time and has grown exponentially, so it's not uncommon to come across someone who has been a part of the club since their freshman or sophomore year.
"I've been a part of Middle Eastern club since sophomore year. This club means a lot to me and it helps me develop relationships with people who are just like me," senior Amany Bousheh said. "This club has helped other people see that there are a lot of other Middle Eastern people at this school and around the world."
A common theme that was expressed among the members was that they decided to join because they wanted to stand behind their cultures.
"I joined so that I could represent my culture and to show people certain things they don't know about the Middle East," junior Rawan Suleiman said. "Other people should join this club so they can become informed about countries they don't know that much about."
The club portrays the positive aspects of the Middle East by enhancing the uniqueness of the culture.
"I want the members to be proud of their heritage, to have the chance to learn more about their Middle Eastern cultures, and to represent the Middle East in a positive way in our school," Jaffe-Notier said.