Hofbräuhaus: More then Just a Meal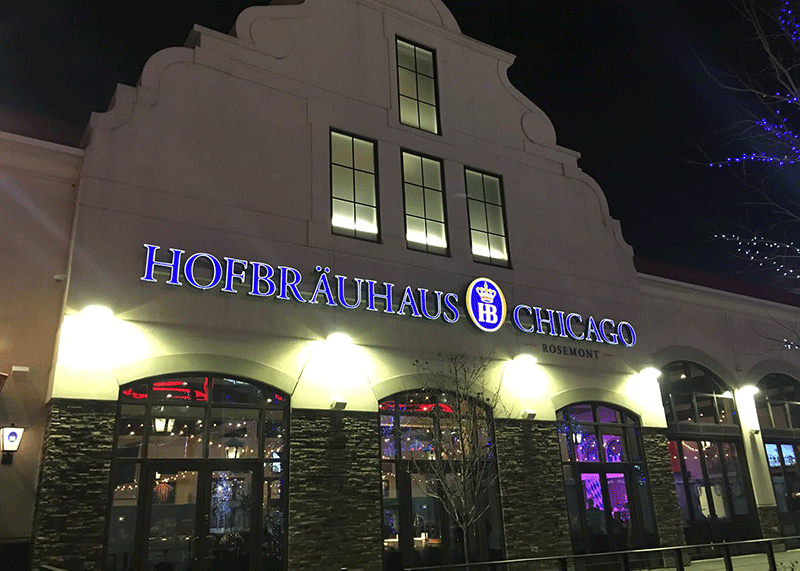 Modeled after the historic Hofbräuhaus in Munich, Germany the Hofbräuhaus located in Rosemont is hard to miss. From the onsite brewery, to the gift shop, to the live band the warm and historic decor welcomes while indulging customers in traditional German cuisine and entertainment.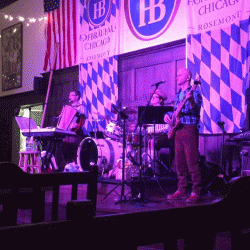 Upon entering, you are greeted with a very gentle, warm German welcoming by hostesses dressed in full traditional dirndl's. As you make your way to your seats you are awoken by the live and enthusiastic guests dancing and singing on the dance floor. You find your seat only to realize that you won't be having your meal alone or with just the person you intended to. It's all about making friends in the Hofbräuhaus as you eat your meal with people you have never met before. The experience can be new and exciting to some, but to the folks looking to sit down and enjoy a conversation this place isn't for you.
As you look at the menu, you're overwhelmed with the options to chose from (especially because you can't pronounce half the meals on the menu.) Personally, it was a bit overwhelming having to pick a meal you know absolutely nothing about. Thankfully, waitress/waiters are very friendly and happy to help you make a decision you will also be pleased with.
Your meal will come out looking as if it was straight from Germany. I ordered the Hobräuhaus Wurstplatte which is a big plate filled with pounds of potatoes, fresh sauerkraut, and large pieces of imported pork and chicken sausages. Although the meal is very aesthetically pleasing, but truly the food lacks an authentic German taste.
When you finally get the check you realize that a fun night of listening to music and eating food can cause you a pretty penny. With a meal ranging from $15 t0 $25 and drinks costing as much of $10 your meal can end up being high priced.
The Hofbräuhaus in Rosemont is the only location in Chicago with live German and European bands. It is a good place to go with a group of people looking to have a good time.
About the Writer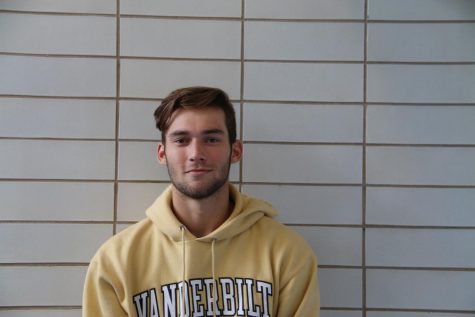 Sammy Butera, Editor in Chief
Sammy is a senior starting his third year on Niles West News, where he is the Media Editor in Chief. Outside of NWN, he can be found on the baseball field...