International Week: German Club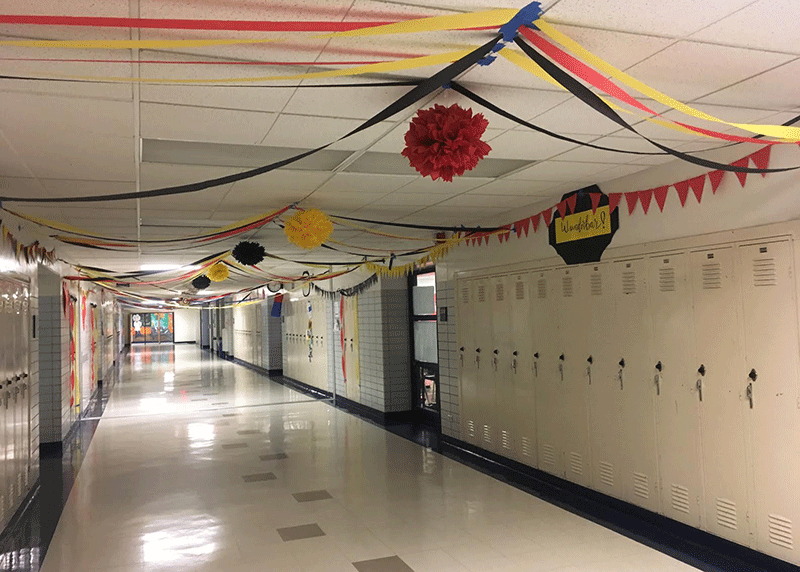 Editor's Note: This is the fifth in a series of nine international week stories about Ethnic Clubs to highlight the diversity of Niles West.
Students interested in anything relating with German culture — whether it's the lively music or delicious food — are always welcome to join the meetings of Niles West's German Club every Wednesday after school in room 2300. According to club sponsor Natalie Rodriguez, previous knowledge about the German language is not necessary.
German club will be talking part in the International Feast on Wednesday, Feb. 22 during the second week of International Week. They will be serving a variety of dishes from home-cooked traditional German courses to treats, such as donuts.
"We typically sell something called the 'German Experience,'" Rodriguez said. "[It consists of] bockwurst with a side of German potato salad. We also make homemade pasta, as well as a drink. There are also store-bought treats available like donuts."
Many students enjoy going to the German table to try some of the delicious treats that are presented.
"I love going to the German table during International Week," junior Casey Pashup said. "There's always such a variety of foods and you can definitely taste the German culture in the food."
Unlike other cultural clubs, German club will not be performing during International Night due to the club being so preoccupied with other activities.
"We typically don't participate in the festival," Rodriguez said. "We usually take part in other aspects like trivia, hallways decorations, and hallway music, but it's been several years since we've done the festival."
Many students who joined the club joined due to past influence in German culture (although this is not necessary), and find the club and culture interesting.
"I joined because my family's from there, and I'm taking the class," junior Jacque Karp said. "I joined it sophomore year because the culture's really interesting, and the club is fun, too."
German club's influence can still be seen around Niles West during International Week despite not being involved with the festival. Be sure to stop by on Wednesday afternoons for a taste of the German culture.