Hungry Like the Wolf: Middle Eastern Edition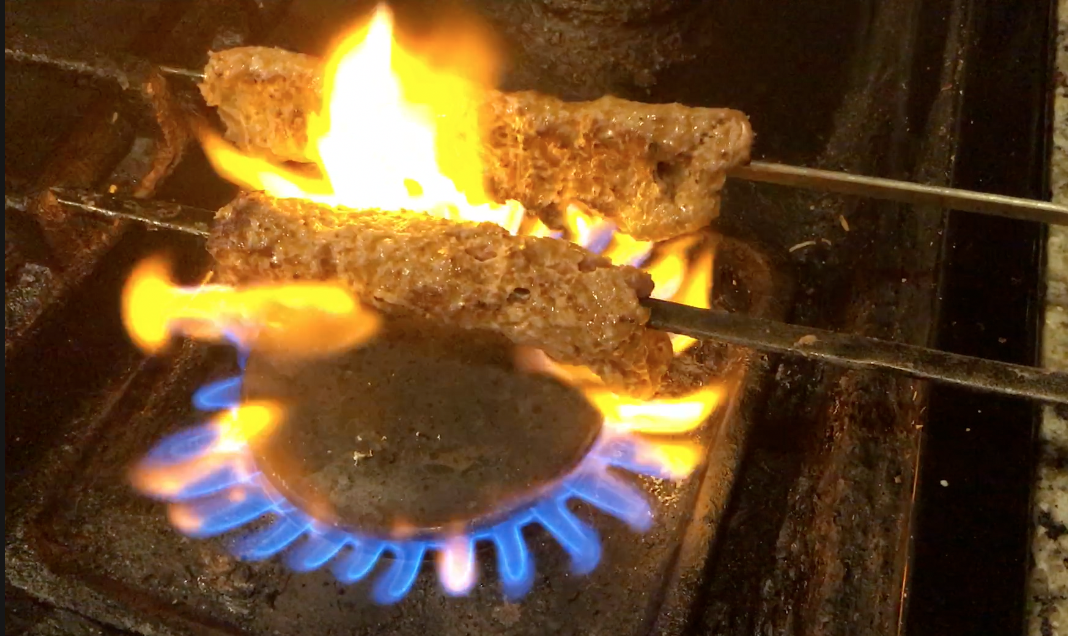 [youtube]https://youtu.be/3bsYnkhQpmU[/youtube]
Editor's Note: This is the fifth in a series of seven episodes about International Foods to go along with NWN's International Week coverage of several clubs. 
Aside from its diverse cultures and customs, the Middle East is also home to delicious and mouth watering foods we all know and love today such as hummus, pita, shawarma, kebabs, baklava, and so much more. This simple but filling dish familiar to any Middle Eastern or Mediterranean restaurant consist of first marinading and then grilling the kefta kebabs followed by assembling sandwiches inside of half a pita round.
The best part of this is  you can be as creative as you want and stuff your sandwiches with any vegetables/sauce you want along with the kebabs. I went with a basic combinations of sliced tomatoes and onions, lettuce, and tahini to go with the kebabs, but you could also add radish, dill, tabbouleh, tzatziki, or anything you want!
Kefta Kebab Pita Sandwiches
– 1 pound lean ground beef
– 1 pound ground lamb
– 2 large onions
– 1 tablespoon sumac
– 3 tablespoons kefta masala
– 2 tablespoons paprika
– 2 teaspoons salt
– 1 egg
– 1 tablespoon ginger garlic paste
– 1/2 cup vegetable shortening
For the Sandwiches
– 5-7 Pita rounds
– 2 tomatoes (sliced)
– 1 large onion (sliced)
– shredded lettuce
– Tahini sauce
– 1 recipe kefta kebab
1. Peel both onions and cut into several chunks. Process onions in food processor for a minute or two or until soft and mushy
2. Using a cheesecloth, strain the onions and squeeze them dry.
3. In a large mixing bowl, combine lamb and beef. Add onions, sumac, kefta masala, paprika, salt, egg, garlic paste, and shortening to meat mixture and mix.
4. In batches, process combined meat in a food processor and refrigerate for a couple of hours to let flavors develop.
5.  Grab a ball of meat and using a pinching-like motion with your thumb and index finger, mound the meat evenly on a 1 inch wide skewer.
6. Heat up grill or gas stove to high and place kebab skewers over heat. Constantly flip slides so the kebabs are dark brown and evenly cooked on both sides.
7. To make a pita sandwich, cut a pita into two equal pieces and open the inside of the pita using your fingers. Stuff a small serving of lettuce inside of the pita, followed by 2 large pieces of kebab, then put sliced onions and tomatoes on top followed by another kebab piece. Finally finish the sandwich off with  3 to 4 tablespoons of tahini drizzled on top.
About the Writer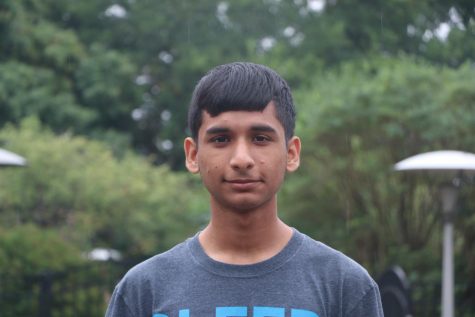 Zubair Muhammad, Staff writer/blogger
Zubair is a senior and this is his third year on the Niles West News staff as a reporter and food columnist. He likes cooking and being a part of many...