Boys' Varsity Basketball Head Coach Placed on Administrative Leave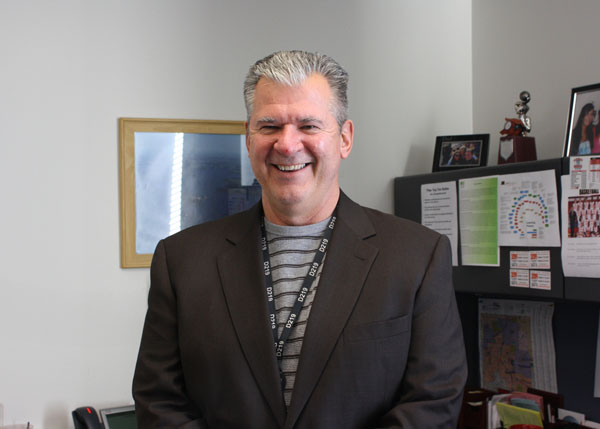 For an update on this story, please see our coverage of tonight's basketball game, which Williams coached after the administrative leave was lifted.
Boys' varsity basketball head coach and director of the Niles West math department Bob Williams has been placed on paid administrative leave "in order to investigate an allegation that he violated district policy and procedures," according to a statement released by the district late Tuesday afternoon.
The district's statement comes after Williams was noticeably absent from last night's regional game against Maine East hosted by Niles West. The team won the game 52-48, advancing them to the next round tonight against Evanston at West.
According to varsity basketball players Don Asuncion, Aaron Flowers, and Mirsad Mackic, Williams was escorted out of practice by head of security Brent Fowler on Sunday, Feb. 26. The teammates also confirmed that a special meeting was held for members of the varsity basketball team during homeroom on Monday, Feb. 27, during which they were informed that assistant coach Kyle Braheny would be coaching the team during Williams's absence.
Despite Williams being placed on leave, the alleged infringement of district policy does not involve students.
"Such policy and procedures are administrative in nature and wholly unrelated to the safety and welfare of our students or the integrity of our curricular and extracurricular programs," according to the statement.
According to athletic director Kendall Griffin, Braheny will be coaching varsity basketball through the end of the season.
Williams has been in education for 36 years, having previously taught math for 29 years at Schaumburg High School in District 211 before moving to D219 in 2009. As a basketball coach, Williams has been admitted to the IBCA Hall of Fame and was previously named the National Coaches Association Basketball Coach of the Year, in addition to holding four League Championships and eight Conference Division Championships with Schaumburg. He was set to retire at the end of the school year, making this his final season as a varsity basketball coach.
Sana Kadir, Inana Zomaya, Duaa Israr and George Panoutsos contributed to this story.