Send Off to Semi-finals Held for Echo Effect and High Fidelity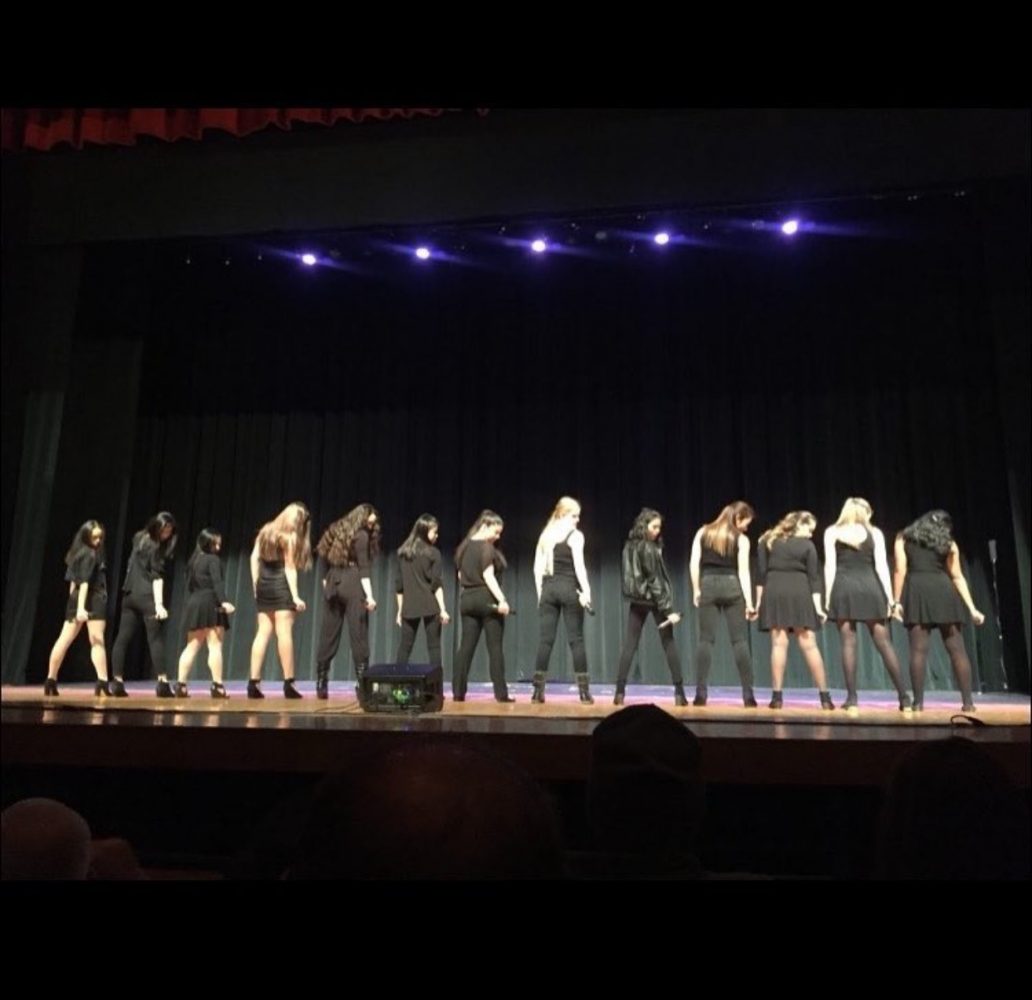 By Katherine Khoury
March 2, 2017
This morning, a send-off was held for Niles West's a cappella groups High Fidelity and Echo Effect. Both teams competed at the South Milwaukee Performing Arts Center in Milwaukee, Wisconsin for regionals and dominated both overall and individually. From there on, the two teams have been preparing every day for the semifinals.
The semifinals will be held on Friday, March 3 at the Auditorium Theatre of Roosevelt University in Chicago from 7:00 p.m. to 11:00 p.m. Both groups are extremely excited to compete in the semifinals together — a first in Niles West history.
"I could not be happier and more grateful that in my senior year, HiFi got second place in the quarterfinals. Moving onto the semifinals is a blessing and unexpected, so I'm super excited and hope to leave everything on stage like last time. No regrets," HiFi member and senior Deborah Kim said.
One of the reasons the group works so well is because of their close bond, especially since it has grown between some of the members for four years. Each person plays an important part in the group and everybody always had each other's back.
"The bond that all of us share is what makes performing fun.  We have to work really hard in order to improve as a group, but we know that even if we have a bad rehearsal, we'll be there for each other. I want to us to have the best performance of our lives on Friday because every performance should be, and it's amazing that we get this opportunity to perform our full set one more time," fellow member of hifi and senior Tia Chung-Swanson said.
Kim, although excited to compete at the finals, hopes to leave the competition proud of everything the girls have accomplished.
"I couldn't be more grateful so have such an awesome group of girls to sing and dance with. I honestly hope to leave with a satisfied feeling that as a group we did our best and the audience enjoys our performance," Kim said.
Echo Effect will be making a return to the semifinals and they are beyond excited to display their hard work.
"Having won our quarterfinal is a bigger deal than some might think. I still haven't wrapped my mind around it. It shows that we work hard and share the one goal of putting on a great show. It's so great to know I get to do this one more time with some of my best friends," senior and vice president of Echo Demetri Mastorakis said.
Before competing the boys spend hours everyday after school practicing choreography, dynamics, and cohesiveness as an ensemble. Although they are excited to see their hard work payoff, many of them are excited about simply performing in front of the audience.
"My only goal is that we put on a great show and give the audience something to remember. Performing at such a nice venue is such a wonderful way to compete in my last semifinal. I love that our group doesn't worry about winning or being the best, we just want to enjoy ourselves and have a great time performing," Mastorakis said.
Senior and president of Echo Effect Chester Beck has been apart of the a cappella group since his freshman year. Since joining, Beck has had the opportunity to go to nationals and New York where they preformed on Broadway.
"What is truly special about Echo is the compassion we have for each other. We truly love each other as if we were brothers." Beck said.
Come support your fellow Wolves at the Auditorium Theatre of Roosevelt University this Friday at 7:00. Tickets are available at the door and range from $27-$50, depending on the seats.