Let the Madness Begin
Hang on for a minute...we're trying to find some more stories you might like.
It's time to call up your group of friends, make bets with coaches, and start hitting the basketball history books…it's time for the madness. March Madness, that is — what else would this month be known for if it wasn't for the annual NCAA tournament? Unless you've been living in a cave for the past few weeks, it may be the only thing you've heard on the news. Whether it's ESPN ranting about the fact that Northwestern earned its first bid ever, or the known fact that defending champ Villanova is seeded 1st, it is obvious that any basketball fanatic is going mad over the odds this year.
For those that don't know, March Madness is the annual National Collegiate Athletic Association (NCAA) basketball tournament, beginning on March 15. The season officially kicked off on Sunday, when the seeds for the 68 teams were announced, with the top four teams including Villanova, Kansas, North Carolina, and Gonzaga. With the yearly revenue reaching roughly $900 million, it is clear that the tournament may just be the most important event for college sports fans across the nation. This year will be no different — besides for the fact that it is the most competitive bracket that has been seen in the past few years.
One of the best things about this tournament is the experience of any fan in the crowd. It doesn't require you to be a die hard fan of a team to "play," but instead, it is open for anyone who wants to simply watch some good basketball. The crowd's love of amateurs in the college league's passionate play is favored over the NBA in many cases, making this tournament much more enjoyable. Players put their heart out for the letters on the front of their jersey, while fans cross their fingers for their favored team.
Niles West assistant varsity boys basketball coach Kyle Braheny has made multiple brackets for this year's tournament. Though he is a die hard Iowa fan, Braheny plans to root for the Big 10 teams. Looking forward to the tournament each year, he enjoys the excitement and unpredictability year after year.
"This time of the year may be the most exciting time for any sport. The first couple of rounds of March Madness are more exciting than the Super Bowl. There will no doubt be upsets, buzzer beaters, surprises, you name it. As a basketball coach, I love watching teams that I usually wouldn't have an interest in and seeing their style of play. There are so many good teams in the NCAA tournament I try to learn a thing or two from watching them," he said.
Junior and varsity basketball player Sami Massih also enjoys setting up brackets, but realizes it may not always turn out so well. His favorite part about the tournament is being able to turn on the TV at any moment and have a great game to watch.
"It's a big part of the basketball culture, that's for sure. College ball is great to watch. You never know what will happen in this tournament — it always keeps you on your toes. Go Irish," Massih said.
Though senior Jenny Pineda has a passion for the game, she has never been one to care for college basketball. Unlike Braheny and Massih, Pineda does not plan to make a bracket this year, but realizes that many people in her grade probably will.
"I do watch a couple of the better ranked teams. College basketball seems way more competitive than NBA, which makes the tournament a lot more enjoyable to watch. I think it's cool that the top teams have players that could potentially be seen in the NBA in upcoming years. I'm actually pretty excited to see who will end up winning it all," Pineda said.
Games begin on Wednesday, March 15 and will continue through April 3. Be sure to watch the kickoff, which will include first four games. Let the madness begin.
About the Writer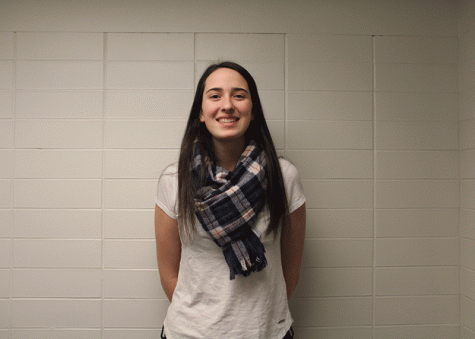 Nicole Zelazko, Arts & Entertainment Editor
Nicole Zelazko is the Arts & Entertainment editor for the NWN. When not playing for the school varsity volleyball and basketball teams, Zelazko enjoys...