Band Concert to be held Tuesday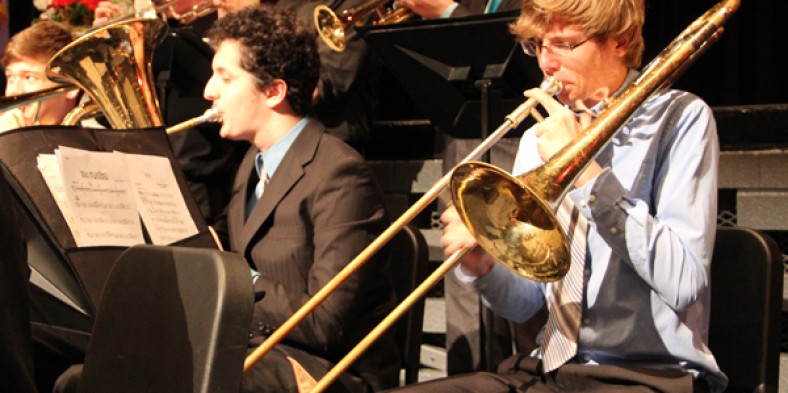 By Tristan Nush
March 13, 2017
The upcoming spring band concert will be held Tuesday, March 14 in the Niles West Auditorium at 6:00 p.m. They will be performing various pieces of music to showcase what they have been working on recently. 
Band members have been hard at work, as they have been practicing for this particular concert for the past two and half months. This has lead sophomore Dario Susnjara to believe it will be a great concert.
"We have worked for some time on this concert, and now it's time to show off what we have learned since our last concert," Susnjar said.
Even though the concert won't have a theme like the holiday concert, the students have been hard at work perfecting their music. According to the band director Justin Johnson, this is a good test for the band members.
"This is like class, and our tests are every couple months testing their skills with an audience," Johnson said.
Although there won't be any solos for sophomore and band member Hyra Witter, he believes when the band plays together it's more cohesive and sounds better.
"It just comes all together with each instrument and immerses you into the music, compared to just one person taking the spotlight. We have everyone able to shine," Witter said.
The concert will last around an hour, so be sure to come out to hear some great music as the band performs some of its best pieces.